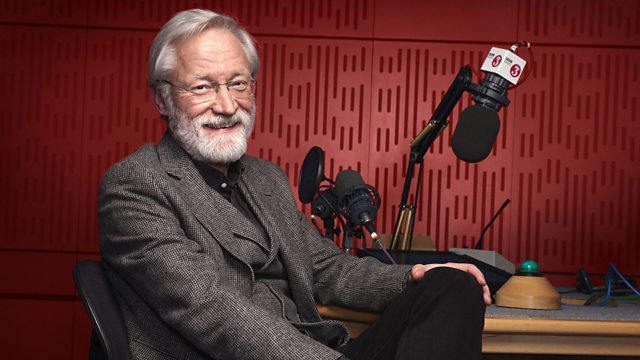 Donald Macleod is joined by Russian music expert Gerard McBurney to explore Gliere's life and work, from his beginnings in Kiev to his later prominent position in Moscow as both composer and teacher.
They chart Gliere's early teaching career, including his work at the newly formed Gnesin school and his influence as Prokofiev's first successful music tutor. During the early part of the 20th century, Gliere composed much vocal music, and within the programme there are contrasting works for voice, including Human Tears for mezzo-soprano and piano, and the composer's most unusual concerto - for coloratura soprano and orchestra. These are followed by the Sextet, Op 11, demonstrating Gliere's longstanding passion for string instruments.
Etude - The Last of Eight Duets Op 39
Henry Raudales (violin)
Freddy van Goethem (viola)
Pavane ADW7308, Tr 12
Three Mazurkas, Op 29
Anthony Goldstone (piano)
Olympia OCD711, Trs 26-28
Human Tears, Op 6 No 2 (Three Romances); Oh, if the melancholy, Op 28 No 3 (Eleven Romances)
Ekaterina Sementchuk (mezzo-soprano)
Larissa Gergieva (piano)
Harmonia Mundi HMN911881, Trs 15-16
Concerto for coloratura soprano, Op 82
Joan Sutherland (soprano)
London Symphony Orchestra
Richard Bonynge (conductor)
Decca 430006-2, Trs 1-2
Sextet, Op 11
Berlin Philharmonic String Octet
MDG 3081196-2, Trs 1-4.
Last on