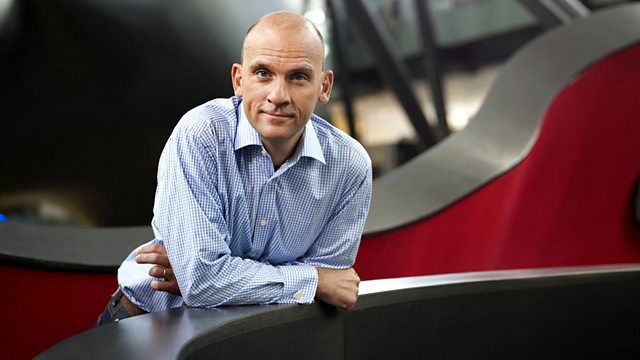 Pete M Wyer and Steve Dalachinsky in Session
Jez Nelson presents an exclusive session from composer and guitarist Pete M Wyer and renowned New York post-beat poet Steve Dalachinsky. Featuring Insomnia Poems, a new work by Wyer, which integrates poetry and music with compositional techniques designed to allow improvisation and spontaneity to flourish. The 61-minute piece was inspired by the Insomnia Drawings of Louise Bourgeois as well as both artists' experiences of sleepless nights.
Insomnia Poems also features soprano and actress Evelyne Beech, bass and contrabass clarinettist Chris Cundy, electronics and laptop performer Mike Cross as well as bassist Robert Perry.
Playlist:
Excerpt from Lonely Woman by Ornette Coleman (details below)
Excerpt from Insomnia Poems (details below)
CD TRACK:
Artist: Last Exit featuring Herbie Hancock (Peter Brotzman - saxophone, Herbie Hancock - piano, Sonny Sharrock - guitar, Bill Laswell - bass, Ronnald Shannon Jackson - drums)
Track Title: Help Me Mo, I'm Blind
Composer: Herbie Hancock
Album Title: The Noise of Trouble: Live in Tokyo 1986
Label: Enemy
Jez mentions an Ian Carr CD featuring BBC sessions recorded between 1971 and 1982 with Nucleus:
Artist: Nucleus
Album title: The Pretty Redhead
Label: Hux Records www.huxrecords.com
Excerpt from Jazz on 3 session recorded in May 2006 featuring John Tchicai reading These Pink Roses by Steve Dalachinsky.
STEVE DALACHINSKY AND PETE M WYER IN CONVERSATION WITH PEGGY SUTTON
INSOMNIA POEMS BY STEVE DALACHINSKY AND PETE M WYER RECORDED IN SESSION ON JANUARY 5, 2009
Line up:
Steve Dalachinsky: spoken word
Pete M Wyer: guitars, piano, field recordings and manipulations
Evelyne Beech: vocals
Chris Cundy: saxophones and clarinets
Michael Cross: laptop and programming
Robert Perry: bass
Recommended further reading and listening:
Steve Dalachinsky's book of poems written whilst watching saxophonist Charles Gayle perform across New York:
Author: Steve Dalachinsky
Book title: The Final Night and Other Poems 1987-2006
Publisher: Ugly Duckling Press
Published: 2006
http://en.wikipedia.org/wiki/Steve_Dalachinsky
Pete M Wyer's latest recording:
Artist: Pete M Wyer
Album title: Stories from the City at Night
Label: Thirsty Ear
Released: 2008
www.myspace.com/storiesfromthecityatnight
JOHN FORDHAM TAKES A LOOK AT FORTHCOMING BBC FOUR PROGRAMME 1959 - THE YEAR THAT CHANGED JAZZ
Includes excerpts from interviews with Ornette Coleman and Lou Reed. Plus Nathaniel Facey talking to John in the studio.
CD TRACKS
Artist: Ornette Coleman (Ornette Coleman - alto saxophone, Don Cherry - cornet, Charlie Haden - double bass, Billy Higgins - drums)
Tracks played: Lonely Woman, Eventually
Composer: Ornette Coleman
Album title: The Shape of Jazz to Come
Label: Atlantic
Release date: 1959
Artist: Ornette Coleman Trio (Ornette Coleman - alto saxophone, David Izenzon - double bass, Charles Moffett - drums)
Track played: Dawn
Composer: Ornette Coleman
Album Title: At the Golden Circle Stockholm
Label: Blue Note
Release date: 1965
1959 - The Year That Changed Jazz is broadcast on BBC FOUR on Friday March 27 at 10.00pm.
Last on