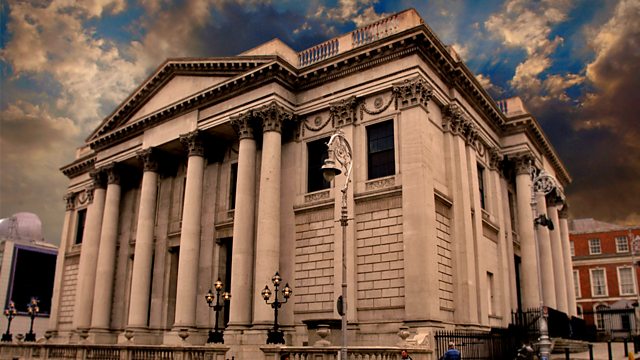 Smoke and Daggers
Smoke and Daggers by Hugh Costello.
A political thriller by a skilful writer who is making an increasing reputation in movie and TV writing. "Holby City", Thin Ice (2005) "Auto da Fe", "On Home Ground" (2001) TV Series "The Ambassador" TV Series (writer) The Rope Trick. Hugh's latest film is the Emmy Award winning Bernard and Doris starring Susan Sarandon and Ralph Fiennes. Recently for R4, Slightly Larger Than West Virginia and The Forgetting Curve.
His latest play imagines its way inside the lives of a political elite who surrounded the former Taioseach, Bertie Ahern.
Dublin, 1997. When Joe Finnerty marries into Dublin's political aristocracy his fortune appears to be made. Lucrative government contracts and the ready patronage of his heavy hitting father-in-law ensure that Joe soon becomes a man to be reckoned with.
His own career in politics seems pre-ordained, until a disgruntled Party apparatchik leaks information concerning the unexplained death of Joe's ex partner, creating a scandal which shakes the Finnerty empire and threatens to destroy Joe and everything he once held dear.
A cautionary tale about an individual's pact with political preferment - Irish style.
Cast:
Joe Finnerty - Patrick Fitzsymons
Oliver McQuaid - John Kavanagh
Louise Finnerty - Amanda Hurwitz
Gemma - Cathy White
Fintan - Michael J Murphy
Murtagh - Hugh Costello
D.I. Glynn - Frankie McCafferty
Miriam - Nicky Doherty
And Conor Finnerty - Padraig Dooney
The play was directed by EOIN O'CALLAGHAN.
Last on