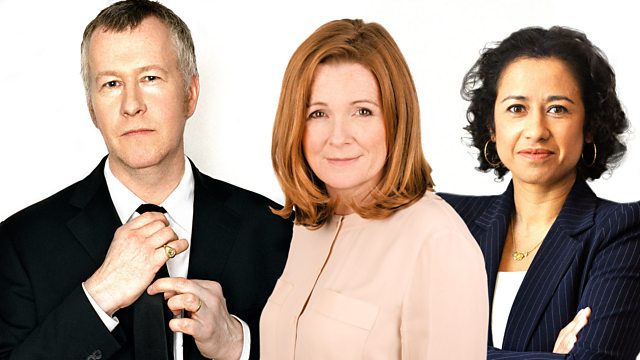 16/03/2009
Listen in pop-out player
Presented by Mark Lawson.
As the critical backlash begins, Mark interviews Mathew Horne and James Corden about their career so far and their new projects, comedy show Horne and Corden and the film Lesbian Vampire Killers.
Directed by Paolo Sorrentino, Il Divo is a film biopic of the life of one of Italy's most significant modern politicians, Guilio Andreotti. Novelist David Hewson, the author of a series of crime detective thrillers set in Italy, joins Mark to review the film.
Painter Feliks Topolski's son Daniel gives Mark a tour of Topolski Century, the 600-foot long, 15-foot high continuous painting which chronicles the personalities and great events of the 20th Century
Almost every week it seems there's a new low-budget British horror film opening at your local multiplex. As the latest, Hush, hits our screens, Adam Smith wonders what lies behind the recent appetite among UK film-makers for this grisly fare.
Last on