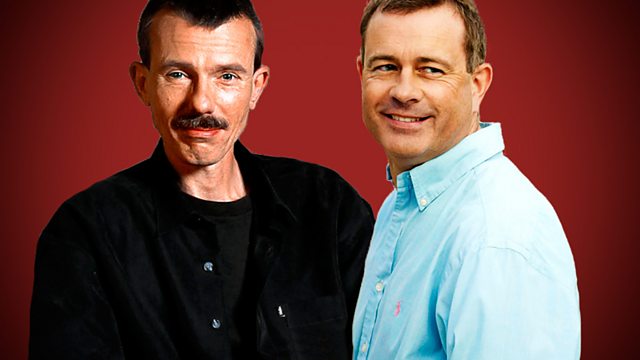 Visitors to London
Iain is joined by conductor Jane Glover to explore how London attracts composers from other countries.
Cherubini: Symphony in D, Op 20 (4th mvt)
Prague Chamber Orchestra/ Igor Markevitch (conductor)
Supraphon SU34292
Paganini: Sonata a preghiera (Fantasia on Dal tuo stellato soglio from Rossini's Mose)
Vadim Repin/Alexander Markovich
Erato 3984254872
Carl Friedrich Abel: Adagio/Arpeggio
Susanne Heinrich
Hyperion CDA 67628
Liszt: Scherzo in G minor, S153
Leslie Howard (piano)
Hyperion CDA667712
Mendelssohn: Italian Symphony (1st mvt)
Vienna Philharmonic/J E Gardiner
DG 4591562
Aldwin Roberts: London is the Place for me
Lord Kitchener/ Freddy Grant's Caribbean Rhythm
Honest Jons Records HJRCD2
Handel: Rinaldo Augeletti
Cecilia Bartoli/ Academy of Ancient Music/Christopher Hogwood
Decca 467 087 2
Mozart: Symphony No. 1 in E flat, K16 (1st mvt)
Il Fondamento/ Paul Dombrecht
Passacaille 930
Berlioz: Apotheosis for choir and orchestra.
The Wallace Collection/Leeds Festival Chorus/John Wallace
Nimbus NI5175
Haydn: Symphony No 96 (Miracle)
London Philharmonic Orchestra/Eugen Jochum
DG 4372012
Spohr: Octet (Andante con variazioni)
Gaudier Ensemble
Hyperion CDA66699
Scriabin: Piano Concerto in F sharp minor, Op 20
Vladimir Ashkenazy/LPO/Lorin Maazel
EMI CDH7638212.
Last on