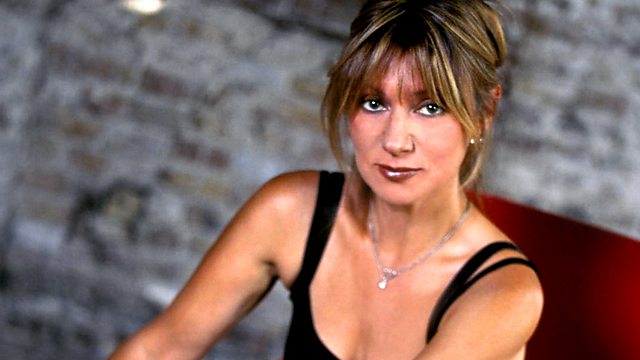 As part of Art and Early Music Month, Lucie Skeaping presents a programme celebrating musical instruments as artistic objects in their own right. She visits the Bate Collection of historical instruments in Oxford and is shown some of the most interesting exhibits by the curator, Andy Lamb.
The music features recordings of specific instruments found at the museum, including a 17th-Century recorder, played by Peter Holtslag, and a beautiful English harpsichord, on which Martin Souter plays music by Purcell.
Playlist:
Haydn: Symphony No 92 in G, H I 92 (Menuet) - excerpt
Orchestra of the 18th Century
Frans Bruggen (conductor)
PHILIPS 446 677-2, Tr 11
Corelli: Sonata in E minor, Op 5, No 11 (Gavotte)
Dan Laurin (recorder)
David Tayler (lute)
Hanneke van Proosdij (harpsichord)
Tanya Tomkins (cello)
BIS CD 945, Tr 5
Telemann: Fantasia No 7 in F
Peter Holtslag (recorder)
GLOBE GLO 5117, Trs 17-18
Handel: Suite No 2 in F
Martin Souter (harpsichord)
CLASSICAL COMMUNICATIONS CCL 009, Trs 5-8
Purcell: Ground in Gamut
Martin Souter (harpsichord)
CLASSICAL COMMUNICATIONS CCL 011, Tr 38
Telemann: Concerto for two horns (Tafelmusik - 1st mvt); Concerto for two horns (Tafelmusik - 4th mvt)
Zdenek, Bedrich Tylsar (horns)
Capella Istropolitana
Conducted by Richard Edlinger
NAXOS 8.550156, Trs 16,19
Vivaldi: Concerto in D minor for viola d'amore in D minor RV 395 (4th mvt)
Catherine Mackintosh (viola d'amore)
Orchestra of the Age of Enlightenment
HYPERION CDA 66795, Tr 7
Henry Bishop: Foresters, sound the cheerful horn
The London Serpent Trio
SAYDISC CD-SDL 361, Tr 2
Lalande: Concert de trompettes pour les Festes sur le canal de Versailles (1st air)
Orchestra de Chambre Jean-Francois Paillard
Jean-Francois Paillard (conductor)
APEX 2564 60450-2, Tr 1
Bach: Partita in A minor (after BWV 1004) - Corrente
Christopher Hogwood (clavichord)
METRONOME MET CD 1056, Tr 18.
Last on