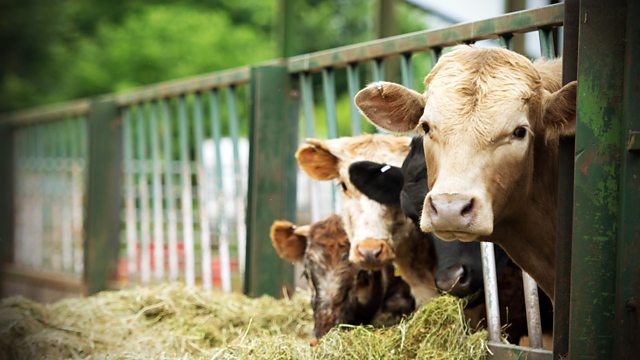 08/03/2009
As Lynda and Roy sort through the lost property, Roy tells Lynda he'll only be doing afternoons from next week, when Hayley starts back at Lower Loxley.
Lynda believes someone from Ambridge should enter the ballot to spend an hour on Antony Gormley's fourth plinth in Trafalgar Square, to represent the undying spirit of rural England. After the lack of interest in Lynda's phone box ideas, she's feeling vulnerable and wants Roy to start the ball rolling.
Matt wants to call his solicitor, Russell, to establish his chance of staying out of jail. Lilian insists he won't go to prison - unless Matt's not told her everything. Matt reminds her he's up to his neck in fraud allegations. How much worse could it be?
Tom's got high hopes for Harry the boar. He'll be busy building up the herd once Matt's money's in place. If only Matt would get in touch. Tom thinks Brenda's got the perfect excuse to phone, to confirm her next period of work.
Brenda calls but Lilian tells her that Matt's laid up with flu. Tom believes that's why he's not heard from Matt. Anyone can get ill - there's nothing to worry about.
Episode written by Adrian Flynn.
Last on