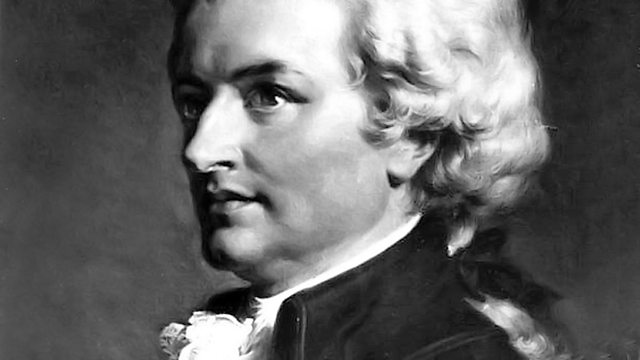 Donald Macleod explores Mozart's Vienna years, focusing on his growing worries about money, as he dashed off begging letter after begging letter to his wealthy friends and fellow freemasons.
It was in this troubled frame of mind that Mozart composed two of his best-known works -the Piano Sonata, K545, and the Jupiter Symphony, which, although sharing the key of C major, are two very distinct pieces.
Gigue in G, K574
Ronald Brautigam (fortepiano)
BIS CD 1633/36, Tr 6
Sonata in C, K545 (1 Allegro; 2 Andante; 3 Rondo)
Ronald Brautigam (fortepiano)
BIS CD-837D, Trs 4-6
Symphony No 41 in C, K551 (1 Allegro vivace; 2 Andante cantabile ; 3 Menuetto (Allegretto); 4 Molto allegro)
English Baroque Soloists
John Eliot Gardiner (conductor)
Philips 426 315-2, Trs 5-8.
Last on
The absurdly talented Herr Mendelssohn