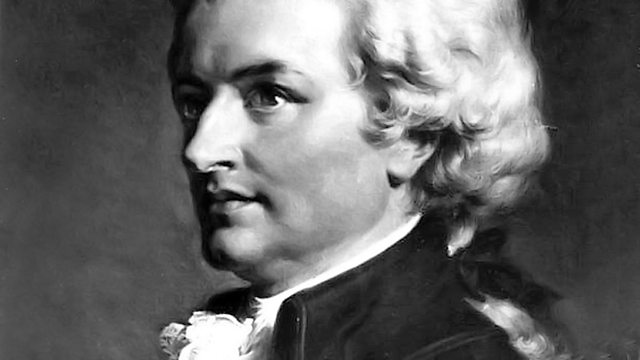 Donald Macleod explores Mozart's Vienna years, focusing on the composer's arrival in Vienna as he set about establishing himself in all the right circles, in particular, the regular Sunday afternoon gatherings at the home of the diplomat Baron Gottfried van Swieten, who introduced Mozart to the music of Bach and Handel.
The music includes two major chamber works: the powerful - and most un-serenade-like - Serenade in C minor, K388, and the String Quartet in E flat, K428 - one of Mozart's six so-called 'Haydn' quartets, written in tribute to the older composer.
Sei du mein Trost', K340b
Barbara Bonney (soprano)
Geoffrey Parsons (piano)
Teldec 2292-46334-2, Tr 7
Serenade in C minor, K388 (1 Allegro; 2 Andante; 3 Menuetto in canone - Trio: in canone al rovescio; 4 Allegro)
London Winds
Michael Collins (conductor)
Onyx 4012, Trs 8-11
String Quartet in E flat, K428 (1 Allegro ma non troppo; 2 Andante con moto; 3 Menuetto: Allegretto - Trio; 4 Allegro vivace)
Alban Berg Quartet
Teldec 4509-95495-2 CD 2, Trs 5-8.
Last on
More episodes
Previous
You are at the first episode