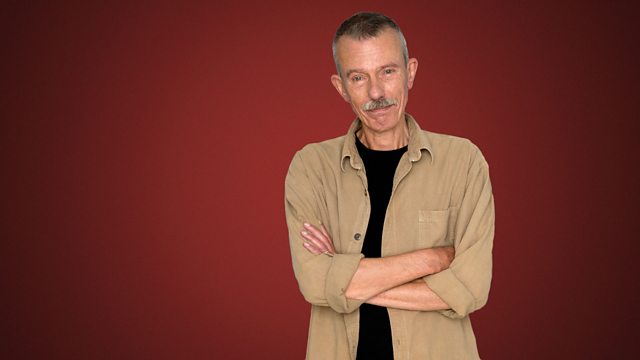 01/03/2009
With John Shea.
1.00am
Caurroy, Eustache du (1549-1609): 11 Fantasias on 16th-Century songs
1.28am
Brade, William (1560-1630): Consort music from the 1609 collection 'Newe ausserlesene Paduanen, Galliarden, Canzonen, Allmand und Coranten...'
Hesperion XX
Jordi Savall (viol/director)
1.55am
Mozart, Wolfgang Amadeus (1756-1791): Mass in C, K317 (Coronation)
Linda Ovrebo (soprano)
Anna Einarsson (alto)
Anders J Dahlin (tenor)
Johannes Mannov (bass)
Oslo Chamber Choir
Norwegian Radio Orchestra
Alessandro de Marchi (conductor)
2.18am
Schubert, Franz (1797-1828): Fantasia in F minor for piano duet, D940
Leon Fleischer, Katherine Jacobson (piano duet)
2.37am
Haydn, Joseph (1732-1809): Trio sonata in E flat, H XV 29
Kungsbacka Trio
2.54am
Champagne, Claude (1891-1965): Dane Villageoise
Orchestre du Conservatoire de Musique du Quebec
Jacques Lacombe (conductor)
3.00am
Palmgren, Selim (1878-1951): Overture (Cinderella)
The Finnish Radio Symphony Orchestra
George de Godzinsky (conductor)
3.05am
Rossini, Gioachino (1792-1868): Aria: Non piu mesta (La Cenerentola)
Tuva Semmingsen (soprano)
Norwegian Radio Orchestra
Michel Tabachnik (conductor)
3.09am
Lipinski, Karol Jozef (1790-1861): Variations on a theme of Rossini's Cinderella
Miroslaw Lawrynowicz (violin)
Krystyna Makowska-Lawrynowicz (piano)
3.25am
Prokofiev, Sergey (1891-1953): Cinderella suite No 1, Op 107
San Francisco Symphony Orchestra
Michael Tilson Thomas (conductor)
3.52am
Chopin, Fryderyk (1810-1849): Valse in D flat, Op 64, No 1 (Minute waltz)
Wanda Landowska (piano)
3.55am
Tekeliev, Alexander (b.1942): Tempo di Waltz
3.59am
Kostov, Georgi (b.1941): Ludicrous Dance
Detelina Ivanova (piano)
Bulgarian Radio Children's Choir
Hristo Nedyalkov (conductor)
4.01am
Shostakovich, Dmitri (1906-1975): Seven Dances of the dolls, Op 91c
Bulgarian Academic Wind Quintet
4.13am
Ravel, Maurice (1875-1937): Ma mere l'oye
BBC National Orchestra of Wales
Richard Hickox (conductor)
4.42am
Juon, Paul (1872-1940): Fairy tale in A minor for cello and piano, Op 8
Esther Nyffenegger (cello)
Desmond Wright (piano)
4.48am
Horneman, Christian Frederik Emil (1840-1906): Overture (Aladdin)
Danish National Radio Symphony Orchestra
Michael Schonwandt (conductor)
5.00am
Lisinski, Vatroslav (1819-1854): Grand Overture No 7
Croatian Radio and Television Symphony Orchestra
Ilmar Lapins (conductor)
5.15am
Servais, Adrien Francois (1807-1866): La Romanesca
Servais Ensemble
5.20am
Beethoven, Ludwig van (1770-1827): Piano Sonata No 5 in C minor, Op 10, No 1
Francois-Frederic Guy (piano)
5.37am
Scarlatti, Alessandro (1660-1725): Sinfonia amore, pace e providenza
Stavanger Symphony Orchestra
Fabio Biondi (conductor)
5.41am
Allegri, Lorenzo (1567-1648): Primo ballo della notte d'amore; Sinfonica (Spirito del ciel)
Tragicomedia
5.51am
Padre Davide da Bergamo (1791-1863): La vera piva montanara
Andrea Marcon (organ)
6.01am
Kraus, Joseph Martin (1756-1792): Symphony in C minor
Concerto Koln
6.21am
Strauss, Richard (1864-1949): Befreit, Op 39, No 4
Mark Pedrotti (baritone)
Stephen Ralls (piano)
6.27am
Mortelmans, Lodewijk (1868-1952): Lyrisch gedicht voor klein orkest
Flemish Radio Orchestra
Bjarte Engeset (conductor)
6.39am
Soler, Antonio (1729-1783): Fandango in D minor for keyboard, R146
Scott Ross (harpsichord)
6.51am
Rodrigo, Joaquin (1901-1999) arr. Peter Tiefenbach: 4 madrigales amatorios
Isabel Bayrakdarian (soprano)
Bryan Epperson, Maurizio Baccante, Roman Borys, Simon Fryer, David Hetherington, Roberta Jansen, Paul Widner, Thomas Wiebe, Winona Zelenka (cellos).
Last on