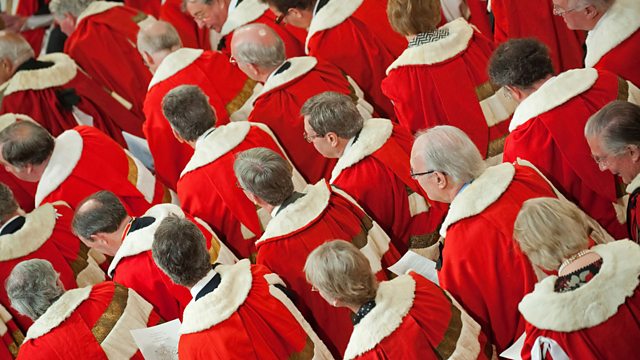 House of Lords Reform
Listen in pop-out player
Jonathan Freedland presents the series that looks for the past behind the present.
He is joined by Billy Bragg to consider House of Lords reform now and in the 17th Century, examining the story of Lord Howard, a corrupt peer who was sent to the Tower. In the light of recent cash-for-influence allegations, Jonathan and guests debate what can be learnt from the experience of the 1640s, when the Lords came under similarly intense scrutiny.
Hsitorical readings are provided by Tim Bentinck who plays David in The Archers and who is also the 12th Earl of Portland. He was one of the hereditary peers who was disqualified from sitting in the Lords following the reforms of 1999.
Jonathan's other guests are the historian Dr Jason Peacey, Andrew Piece, assistant editor of the Daily Telegraph, Sir Christopher Kelly, chairman of the committee on Standards in Public Life and cross-bench peer Baroness Ilora Finlay of Llandaff.
Last on