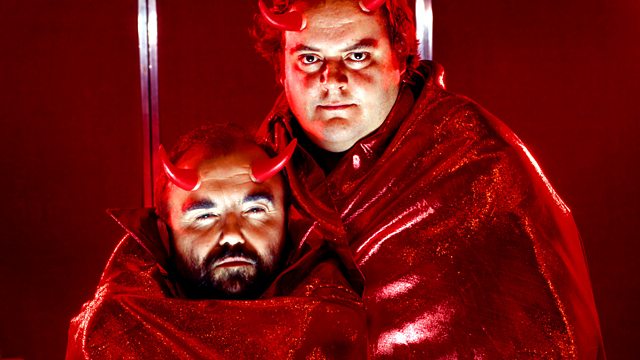 Andy Hamilton's comedy series set in Hell.
Satan needs to sort stuff out with God, but God has gone off to have some 'me-time'. Then Hell receives its strangest visitor yet.
Satan ...... Andy Hamilton
Edith ...... Annette Crosbie
Scumspawn ...... Robert Duncan
Thomas ...... Jimmy Mulville
With Michael Fenton Stevens and Philip Pope.
Last on