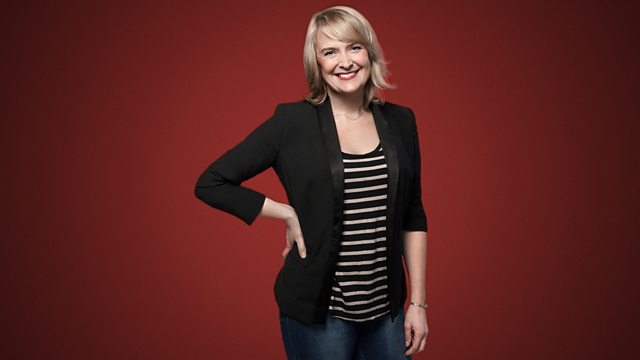 Empire
Iain explores music inspired by love of country or kingdom, including works by Elgar, Borodin and Saint-Saens.
Playlist:
Elgar: Empire March
New Zealand Symphony Orchestra/ James Judd
Naxos 8557273
Hatton: The Enchantress
Dame Clara Butt/ Unnamed pianist
Flapper PASTCD7012
Johann Fux: Pour le rossignol/Pour la caille/Pour le coucou - from Ouverture in D
Freiburg Baroque Orchestra/Gottfried Von der Goltz
Carus Verlag 83308
Shostakovich: The sun shines over our Motherland
Cologne Radio Symphony Orchestra and Chorus/ Michail Jurowski
Capriccio 10779
Oley Speaks/Kipling: 'On the road to Mandalay'
Peter Dawson
Flapper PASTCD7007
Charles Villiers Stanford: Songs of the Fleet Op. 117
Benjamin Luxon (Performer), Bournemouth Symphony Orchestra and chorus
/ Norma del Mar (conducting)
EMI CDM5651132
Wallace/Fitzball: 'Scenes that are brightest' from Maritana
Joan Sutherland (sop)/ LSO/ Richard Bonynge (conducting)
Decca 4250482
Sondheim and Weidman: 'Addison's Trip' from Bounce
Richard Kind/ Original Cast/David Caddick (director)
Nonesuch 79830
Saint-Saens: Piano Concerto No 5 Egyptian
Stephen Hough (piano)/ City of Birmingham Symphony Orchestra/ Sakari Oramo (conductor)
Hyperion CDA673312
Pedro de Cristo: Sanctorum Meritis
A capella portuguesa/Owen Rees
Hyperion CDA66735
Borodin: Polovtsian Dances from Prince Igor - 'Allegro', 'Presto', 'moderato',
'Presto' , 'Allegro con spirito'
Royal Stockholm Philharmonic Orchestra/ Gennady Rozhdestvensky
Chandos CHAN9386
Thomas Arne: Ode for Alfred/Eltruda - The Mask of Alfred
Jennifer Smith, David Daniels, Jamie MacDougall/Philharmonic Baroque Orchestra/ Philharmonia chorale/ Nicholas Mcgegan
Deutsche Harmonia Mundi 75605513142.
Last on