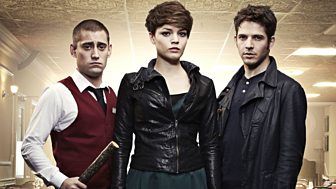 Being Human
Comedy-drama series about three twenty-something housemates trying to live normal lives, despite struggling with unusual afflictions - one is a werewolf, one is a vampire and the other is a ghost.
On iPlayer
This programme will be available shortly after broadcast
Being Human tweets
Content from Twitter. Learn more about content from Twitter.