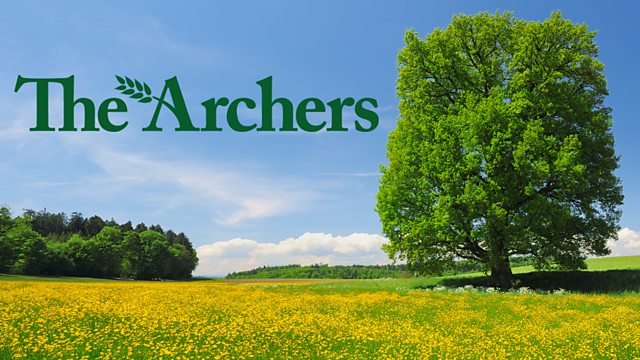 26/02/2009
Oliver's milking when Mike appears, still buzzing from the party. He tells Oliver and Caroline about it, and that Will was there. Caroline says they must invite Will round.
Nic's at the bus stop when Caroline drives past. Nic tells Caroline she's been at the Mother and Toddler group, but Will doesn't know - she wanted to try it. Caroline asks if she and Will would be free this evening.
Later, Mike helps Will tidy up the shoot. It's been neglected while Will's been away. Will tells Mike he's so lucky with Nic. He feels he's been given a second chance.
At Grange Farm, Caroline tells Oliver they've had another cancellation at Grey Gables. They both hope things improve.
Caroline proposes a toast to Will, on his return to Ambridge. Will says he's hoping Nic will move back too. To his delight Nic says she's put Jake's name down at Loxley Barrett Primary.
Brenda tries to get hold of Matt, and eventually tracks him down. She'd like to accept his offer of going into partnership with Tom. Brenda asks if Chalkman will have forgotten she heard their conversation. Matt doesn't think so, but him helping Tom out should help her forget it. Then they'll all be happy.
Episode written by Nawal Gadalla.
Last on