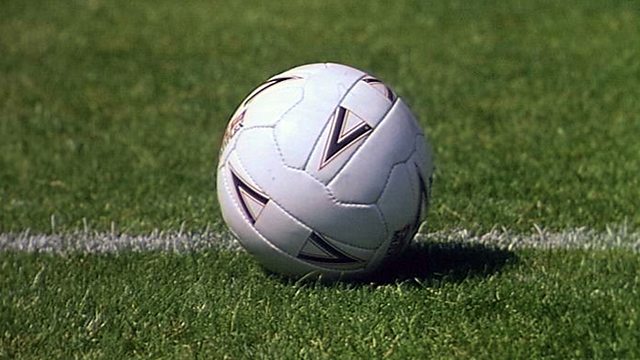 18/02/2009
RUNNING ORDER:
1. The late commentator Bob Crampsey tells the story of Toffee Bob RS McColl the hugely successful footballer whose fame was found in the newsagent business rather than on the pitch.
2. Brian Cooney's award winning series Pain of the Game. Brian's in conversation with the original footballer's wife, Fay, wife of the late 1978 Scotland Manager Ally McLeod.
3. Life's A Pitch presented by Jonathan Sutherland charts the 2005 Homeless World Cup held in Edinburgh.
4. In The Lisbon Roar, Ruth Wishart and guests recall the 1967 European Cup when Celtic were crowned the Lisbon Lions.
5. The Road to Seville charts Celtic's journey to the UEFA Cup Final in May 2003.
6. In As You See It, BBC reporter Ian Hamilton tells the story of Rex Kinsgley who first started commentating for blind football fans over 70 years ago.
7. Old Firm Day. In 2001, a team of student reporters covered the length of the country to explore how one Glasgow football game impacts on police, hospital, pubs, shops and of course, the fans.
8. Graeme Souness, Willie Miller, and Gordon Strachan are among those who recall the tragic death of Jock Stein in One Night in Cardiff.
9. In Living Memory recalls the Ibrox stadium of 1971 when 66 fans lost their lives in a tragic accident at the stadium.
10. Songlines tells the story of an anthem sung by both Celtic and Liverpool fans - You'll Never Walk Alone.
Last on