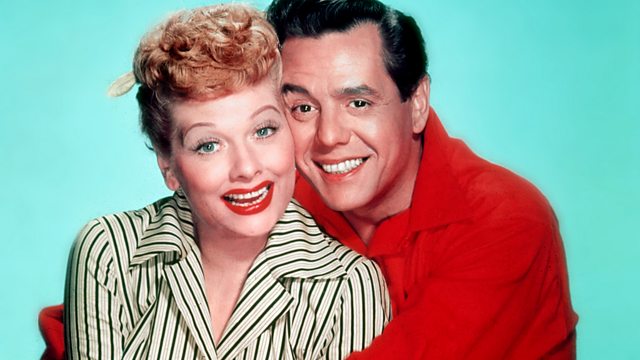 Life with Lucy and Desi
Mariella Frostrup explains how husband and wife team Lucille Ball and Desi Arnaz helped redefine American television in the 1950s and 60s - artistically, technically and geographically. Together they formed Desilu productions, and their TV show I Love Lucy became one of the most successful TV shows of all time. They pioneered a number of methods still in use today and were instrumental in relocating TV production from New York to LA, where it has remained. They purchased the old RKO studios in Hollywood and turned it into the Desilu production centre which created The Untouchables, The Dick van Dyke Show, Mission: Impossible, I Spy and Star Trek amongst many other notable series. Lucy eventually bought out Desi and became one of the first female studio heads.
In 1960, Lucy and Desi divorced and I Love Lucy series came to an end. Lucy and Desi would remain close friends right up until Desi died in 1986. Lucy's TV comedy series continued in the form of The Lucy Show (1962–68) and Here's Lucy (1968–74) which featured her two real life children, Lucie Arnaz and Desi Arnaz Jnr. More recently, I Love Lucy was named the Greatest TV Series by Hall of Fame Magazine.
This programme was first broadcast on BBC Radio 2.