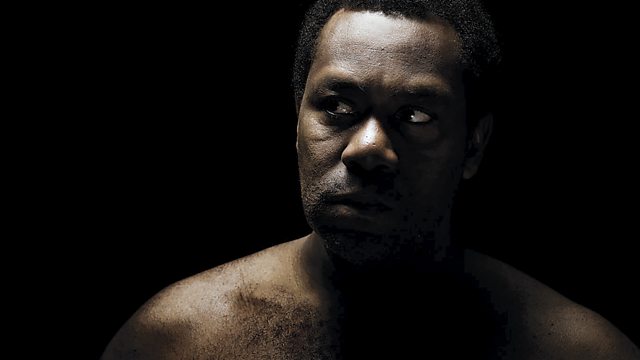 Lenny Henry Plays Othello
Now, by heaven,
My blood begins my safer guides to rule;
And passion, having my best judgment collied,
Assays to lead the way...
The blood and passion are Othello's, and in February last year Othello was Lenny Henry. In a double first for him - first straight stage role and first Shakespearian role - Lenny played one of theatre's most tragic characters on the stage of the West Yorkshire Playhouse in Leeds. The production, by Barrie Rutter's Northern Broadsides company, made big theatrical waves, led to a London transfer which played to almost completely sell-out houses and to Lenny being named Best Newcomer in the London Evening Standard Theatre awards.
This programme eavesdrops on Lenny's long road of preparation towards those remarkable theatrical achievements. We join the actor at coaching sessions and boot fittings, between trips to Africa for Comic Relief and appearances on TV's Live at the Apollo, and hear his personal audio diary of his hopes and fears for the show. As rehearsals get under way, the microphones are inside the rehearsal room listening to the slow process of building the performance and production, right up to the first night.
The idea of Lenny taking on the challenge of Othello wasn't some impresario's stunt-casting pipedream. It stemmed directly from the last radio encounter between Lenny and Barrie Rutter, who appeared in a pair of documentaries the comedian made for Radio 4 called Lenny and Will. In these the star discussed his previously fraught love-hate relationship with Shakespeare and, by way of expiation, was treated to three hours of intense work with the director on Shakespeare's tragedy. At the end of the session, Barrie offered Lenny a stab at the part, which is where the next stage of Lenny's own personal odyssey began.