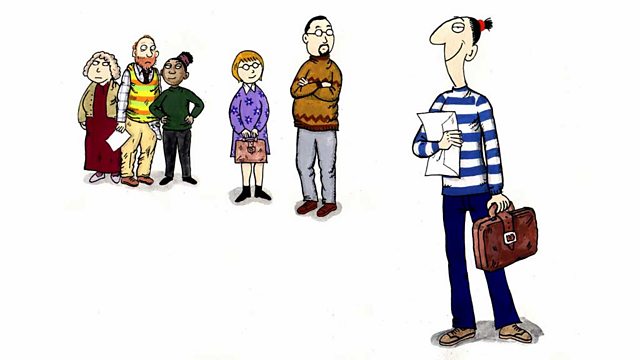 Clare Barker the social worker with all the politically correct jargon but none of the practical solutions.
Society itself has improved little, so there are still plenty of challenges out there for an involved, caring social worker. Or even Clare.
The Sony Award Winning comedy, Clare in the Community, stars Sally Phillips as Clare Barker the social worker and control freak who likes nothing better than interfering in other people's lives on both a professional and personal basis. Clare is in her early thirties, white, middle class and heterosexual, all of which are occasional causes of discomfort to her.
The last series saw the personal and professional lives of Clare and her team shaken around and shuffled about, but it is in the nature of hell to be unchanging, and all are present and correct for a further round of frustration, despair, disappointment, team meetings and eleven o'clock cakes.
Cast:
Clare ..... Sally Phillips
Brian ..... Alex Lowe
Helen ..... Liza Tarbuck
Ray ..... Richard Lumsden
Megan/Nali ..... Nina Conti
Irene ..... Ellen Thomas
Simon ..... Andrew Wincott
Schoolgirl ..... Donnla Hughes
Written by Harry Venning and David Ramsden
Produced by Katie Tyrrell.
Last on
More episodes
Previous
You are at the first episode