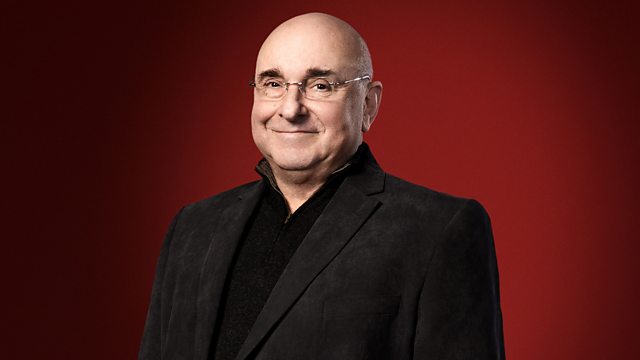 Idealism
Mary King sits in for Iain Burnside and presents music of optimism and idealism. Including works by Bernstein, Janacek, Ives and Beethoven.
Rodgers and Hammerstein: A Cockeyed Optimist - South Pacific
Mary Martin/ Original Broadway Cast
Sony Classical SK60722
Honegger: Symphony No 4 - Deliciae basiliensis - 3rd movement
Bavarian Radio Symphony Orchestra/ Charles Dutoit
ERATO ECD88178
Leonard Bernstein: Candide 'The Best of all possible worlds'
Max Adrian / Original Cast Recording from 1956
Sony Classical SK48017
Janacek: Capriccio for Left Hand Piano and Wind Instruments - last movement
Rudolf Firkusny (piano)/ Members of the Bavarian Radio Symphony Orchestra / Rafael Kubelik (directing)
Deutsche Grammophon 4497642
Liszt: LYON, From Album d'un voyageur
Leslie Howard (piano)
HYPERION CDA666012
Ives: 2nd Sonata Concord Mass 1840-1860 - 4th Movement - Thoreau
Marc Andre Hamelin (Piano) / Jaime Martin on flute
Hyperion CDA67469
Bob Dylan: Times they are a changing
Nina Simone
RCA 82876805532
Beethoven: Abscheulicher / Komm O Hoffnung - Fidelio
Christa Ludwig / Philharmonia Orchestra/ Otto Klemperer
EMI CMS 7 69324 2
Handel: Hallelujah Chorus from Messiah
Rias Kammerchor and Sinfonietta/ Marcus Creed
Capriccio 10245
Schubert: Trout Quintet Op. 114 - Andantino 'theme and variations'
The Nash Ensemble
IMP PCD868
Geoffrey Burgon: Nunc dimittis. 1979 version
James Bowman (countertenor)/ Crispian Steele-Perkins (trumpet)/ City of London Sinfonia/ Richard Hickox
EMI CDC7497622
Mozart: Sinfonia Concertante K297b - 1st movement
West Eastern Divan Orchestra/ Daniel Barenboim
Mohammed Saleh -oboe / Kinan Azmeh - clarinet
Mor Biron - bassoon / Sharon Polyak - horn
WARNER 2564627912
Chase-Whiting-Robin: My Ideal
Chet Baker (vocals/trumpet)/ Jimmy bond (bass)/ Lawrence Marable (drums)
Pacific Jazz CDP7929322
Joan Tower: Fanfare No 1 For the Uncommon Woman
Colorado Symphony Orchestra/Marin Alsop
KOCH 374692
Alberto Ginastera: Dances from the ballet Estancia - The Land Workers/ The Peons of the Hacienda/ Danza Final
Simon Bolivar Youth Orchestra of Venezuela / Gustavo Dudamel
Deutsche Grammophon 4777457.
Last on