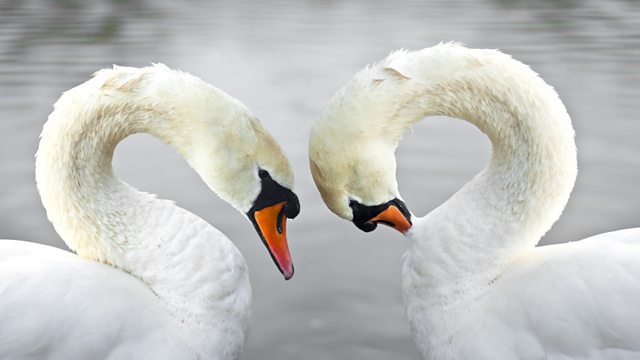 Love is a Many Splendoured Thing!
Lucie Skeaping presents a Valentine's programme exploring some of the complexities of love. The music reflects themes of longing, jealousy, and the influence of Cupid, by composers such as Machaut, Monteverdi, Campion and Vivaldi.
Playlist:
Purcell: Cupid, the Slyest Rogue Alive
Sylvia McNair
Christopher Hogwood, harpsichord
Laurence Dreyfuss, cello
Philips 446 081 2 Tr 16
Anon: Michi confer, venditor from Carmina Burana
Catherine Bott (soprano)
Michael George (bass)
Pavlo Beznosiuk (vielle)
Oiseau Lyre 417 3732 Tr 6
Segue to:
Ockeghem: Ma Maistresse
The Clerks' Group
Edward Wickham
ASV CD GAU 186 Tr 3
Segue to:
Monteverdi: Una donna fra l'altre
Concerto Italiano
Rinaldo Alessandrini (director/harpsichord)
Naïve OP 30423 Tr 6
Campion: Fire, Fire
Michael Chance (countertenor)
Nigel North (lute)
Linn CKD 105 Tr 10
Segue to:
Machaut: Mors sui, se je ne vous voy
Gothic Voices
Avie AV 2089 Tr 2
Segue to:
Anon: Les tendres souhaits
Le Poeme Harmonique
Alpha 513 Tr 7
Vivaldi: Gelosia (Ottone in villa)
Suzie LeBlanc (soprano)
Teatro Lirico
Stephen Stubbs (director)
Virgin Classics VC 5452632 Tr 10
Segue to:
Charpentier: Crois-tu mon malheur (Medee)
Medee ...... Lorraine Hunt (mezzo-soprano)
Nerine ...... Noemi Rime (soprano)
Les Arts Florissants
Erato 4509 96558 2 CD 2 Tr 17
Anon: The Bloody Battle at Billingsgate (Two Fish-Women)
Lucie Skeaping, Catherine Bott (soprano)
Narrator: Douglas Wootton
The City Waites
Lucie Skeaping (director)
(from CD entitled The English Stage Jig)
Hyperion CDA 67754
(released April 2009)
Bernart de Ventadorn: Can l'erba fresch
Duo Trobairitz:
Faye Newton (soprano)
Hazel Brooks (vielle)
Hyperion CDA 67634 Tr 8
Handel: Recit: Romilda infida and Duet: Troppo altraggi la mia fede (Serse)
Nuria Rial (soprano)
Lawrence Zazzo (countertenor)
Kammerorchester Basel
Laurence Cummings (harpsichord/director)
Deutsche Harmonia Mundi 88697 214722 Trs 2, 3.
Last on
More episodes
Previous
You are at the first episode