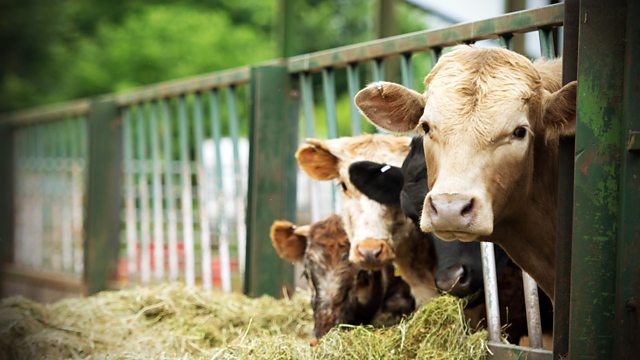 17/02/2009
Brenda finds Tom awake in the night. Tom wants to think that John would be proud of what he's achieved and doesn't want to risk it with Brian's deal. But he knows Brian will just go ahead and Tom feels totally trapped.
The mid-morning feeding regime was supposed to reduce night births but after a 'final' check of the lambing shed at midnight, David found himself dealing with a multitude of complicated births. He is amazed but relieved when Ruth comes looking for him in the early hours. Together they cope with the chaos.
Pip's is a star and cooks breakfast for everyone. She's got an ulterior motive though. It's her birthday, so the sooner breakfast's finished, the sooner she'll get her presents!
Pip's going ahead with her plan for Lent to only eat food grown within a five mile radius. She's waitressing at Jaxx next Tuesday for Kenton's special pancake evening. Ruth suggests she takes the opportunity to eat loads of pancakes.
Ruth tells David how Kenton seemed mysterious and pleased with himself when he came to tell them about his pancake night - apparently he has an investigation going on. David thinks it just sounds like Kenton being Kenton.
Episode written by Keri Davies.
Last on