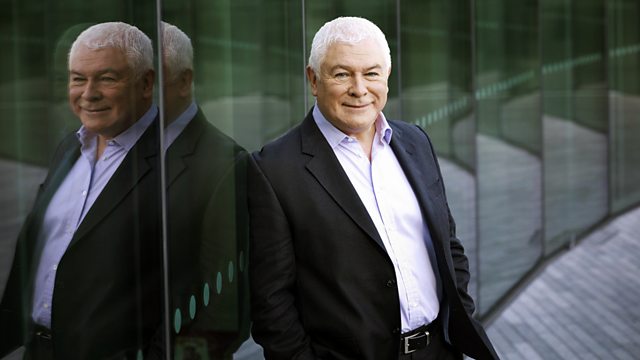 In Tune
Sean Rafferty presents a selection of music and guests from the arts world.
Ahead of concerts with the Bournemouth Symphony Orchestra in Poole and Basingstoke, Sean talks to violinist Leila Josefowicz and conductor Andrew Litton. The concerts feature Mendelssohn's Violin Concerto and works by Walton and Grieg. Josefowicz talks about her passion for new music, and Litton discusses his relationship with one of the world's oldest orchestras - Norway's Bergen Philharmonic.
And jazz singer Claire Martin and composer/pianist Richard Rodney Bennett perform in the studio ahead of the premiere of their new show, Witchcraft, at Pizza on the Park, London, the venue where, in 2000, they first formed their partnership.
17:02
BERNSTEIN
Candide (Overture)
Bournemouth Symphony Orchestra
Conductor Andrew Litton
VC 7 91433 2
Track 1
4'05
17:07
GERSHWIN
My One & Only
Claire Martin (vocals)
Richard Rodney Bennett (piano)
Linn AKD 260
Track 1
2'35
17:10
BRAHMS
Scherzo in C minor
Leila Josefowicz (violin)
John Novacek (piano)
WCJ 2564 61948 2
Track 6
5'12
17:21
KNUSSEN
Violin Concerto (Gigue)
Leila Josefowicz (violin)
BBC Symphony Orchestra
Oliver Knussen (conductor)
DG 477 735 2
CD 2
Track 4
5'44
17:35
WALTON
Symphony No 1 (Maestoso)
Bournemouth Symphony Orchestra
Andrew Litton (conductor)
Decca 443 450 2
Track 7
12.40
17:49
CHOPIN
Barcarolle in F sharp, Op 60
Wilhelm Kempff (piano)
IDIS 6555
Track 11
7'45
17:57
DAVIS / SHERMAN / RAMIREZ
Loverman
Blossom Dearie (vocals & piano)
Verve 837 9342
Track 2
2'45
18:03
AVISON
Concerto grosso in D
Avison Ensemble
Pavlo Beznosiuk (director)
Divine Art dda21213
CD 2
TR 13-16
7'16
18:12
LIVE
COLEMAN
Witchcraft
Claire Martin (vocals)
Richard Rodney Bennett (vocals & piano)
2'18
18:21
LIVE
COLEMAN
Medley: That's my style/I'm in love again
Claire Martin (vocals)
Richard Rodney Bennett (vocals & piano)
4'18
18:31
RICHARD RODNEY BENNETT
Murder on the Orient Express
BBC Philharmonic
Rumon Gamba (conductor)
CHAN 9867
Track 1
11'11
18:44
SCHUBERT
Moment Musicaux D. 780 (Andantino)
Imogen Cooper (piano)
Ottavo OTR C128715
Track 2
6'38
18:51
MOZART (reconstr Humphries )
Horn Concerto in D, K412
Johannes Hinterholzer (horn)
Salzburg Mozarteum Orchestra
Oehms OC 567
Tracks 10-11
8'22
Last on