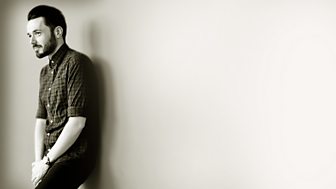 Roddy Hart
Roddy Hart shines a spotlight on great songwriting, both contemporary and classic.
On this week's show...
Record of Note is 'Woven' by Sarah Hayes, multi-instrumentalist with
Admiral Fallow
, but now with a beautiful solo collection drawing on traditional songs. After midnight, we'll have an hour of music dedicated to the Roddy Hart show's creator, our great friend
Stewart Cruickshank
, who we lost last week.
Watch Roddy perform Rip It Up