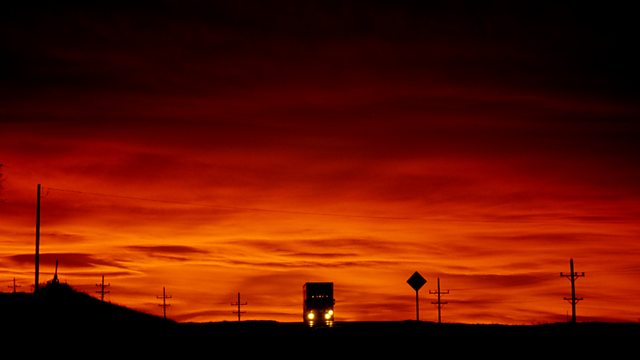 05/02/2009
With Jonathan Swain.
1.00am
Sweelinck, Jan Pieterszoon (1562-1621): Christe qui lux es et dies
Echo Fantasia in D minor
1.10am
Bull, John (c.1562-1628): Salvator mundi
1.14am
Sweelinck: Toccata in D minor
1.17am
Scheidemann, Heinrich (c.1596-1663): Ballet in D minor (Klavierboek van Anna Maria van Eyl)
1.19am
Reincken, Johan Adam (c.1643-1722): Hollandische Nachtigahl; Toccata in G minor; Fuga in G minor
1.35am
Schildt, Melchior (c.1593-1667): Ach Gott, vom Himmel sieh' darein (choral fantasy)
Pieter Dirksen (organ of Grote of St-Jan Baptistkerk in Wijk Bij Duurstede, Netherlands)
1.42am
Kempis, Nicolaes a (c.1600-1676): Symphonia No 1 a 5, Op 2
Concordia
Mark Levy (conductor)
1.48am
Telemann, Georg Philipp (1681-1767): Der Tag des Gerichts (The Day of Judgment)
Ann Monoyios (soprano)
David Cordier (alto)
Wilfried Jochens (tenor)
Stephan Schreckenberger (bass)
Rheinische Kantorei
Das Kleine Konzert
Hermann Max (director)
3.00am
Casella, Alfredo (1883-1947): Barcarola e scherzo
Min Park (flute)
Huw Watkins (piano)
3.10am
Schubert, Franz (1797-1828): Die schone Mullerin - song-cycle, D795
Christoph Pregardien (tenor)
Andreas Staier (fortepiano)
4.10am
Albicastro, Henricus (fl.1700-1706): Trio Sonata, Op 8, No 9
Ensemble 415
Chiara Banchini (director)
4.23am
Milano, Francesco Canova da (1497-1543): Fantasia
Elena Cicinskaite (lute)
4.24am
Milano: Fantasia
Jurgen De Bruyn (renaissance guitar)
4.26am
Hartmann, Johan Peter Emilius (1805-1900): 6 Fantasiestucke, Op 54
Nina Gade (piano)
4.42am
Gombert, Nicolas (c.1495-c.1560): Benedicto mensae
BBC Singers
Bo Holten (conductor)
4.52am
Bizet, Georges (1838-1875): Roma - symphonic suite (3rd mvt)
Slovak Radio Symphony Orchestra Bratislava
Oliver Dohnanyi (conductor)
5.00am
Massenet, Jules (1842-1912): Meditation (Thais)
Marie Berard (violin)
Canadian Opera Company Orchestra
Richard Bradshaw (conductor)
5.07am
Caldara, Antonio (1670-1736): Duet: Vi sento, o Dio; Chorus: Di quel sangue (La Passione di Gesu Christo)
Maddalena ...... Ann Monoyios (soprano)
Pietro ...... Michael Chance (countertenor)
Hugo-Distler-Chor
La Stagione Frankfurt
Michael Schneider (conductor)
5.20am
Rameau, Jean-Philippe (1683-1764): L'entretien des muses (Pieces de clavecin, Paris 1724)
Bob van Asperen (harpsichord)
5.26am
Purcell, Henry (1659-1695): The Duke of Gloucester's trumpet suite
Crispian Steele-Perkins (trumpet)
The King's Consort
Robert King (director)
5.38am
Wagner, Richard (1813-1883), orch. Felix Mottl: 5 Poems by Mathilde Wesendonck
Linda Maguire (soprano)
CBC Vancouver Orchestra
Mario Bernardi (conductor)
6.00am
Gershwin, George (1898-1937) transcr. Percy Grainger: The Man I Love; Love Walked in
Dennis Hennig (piano)
6.08am
Haydn, Joseph (1732-1809): Symphony No 96 in D (The Miracle)
Hungarian National Symphony Orchestra
Carlo Zecchi (conductor)
6.31am
Field, John (1782-1837): Rondo in A flat for piano and strings
Eckart Selheim (fortepiano)
Collegium Aureum
Franzjosef Maier (director)
6.40am
Anon (c.1500): Kyrie Eleison
Colomba senza fielle
Clare Wilkinson (mezzo-soprano)
Musica Antiqua of London
Philip Thorby (viole/director)
6.49am
Mozart, Wolfgang Amadeus (1756-1791): Sonata in D for two pianos, K381
Vilma Rindzeviciute, Irina Venckus (pianos).
Last on