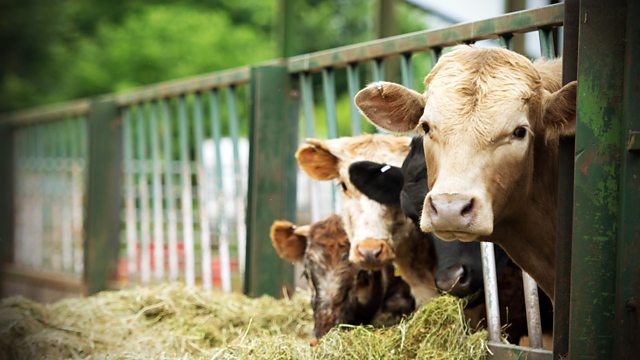 29/01/2009
Alistair's surprised to see Ryan at the Stables. He offers him coffee and is pleased to learn that Ryan's doing well in his job. Ryan really appreciates Alistair's support and hopes his life will turn out as well as Alistair's seems to be.
Joe's been asking Ed about the mineral lick. Ed's pleased that Oliver thinks they've got nothing to lose by carrying on with it. Oliver's decided that Helen should produce Sterling Gold cheese again and Mike's milk orders are up. So everyone's in a good mood and looking forward to tonight's celebratory do. Oliver and Caroline have invited everyone who's had a part to play in Grange Farm. Even Neil gets an invite when he drops Mike off. Neil confides in Mike that he's secretly planning to whisk Susan off to London for their wedding anniversary.
Oliver thanks everyone for their support and commitment during the recent difficult times. Now that they're getting back on track, Ed takes the opportunity to talk to Oliver about his hopes that they can expand the herd. Oliver's taken aback by this. He'd not considered expanding, but sensing Edward's disappointment he agrees to think about it.
Episode written by Carole Simpson Solazzo.
Last on