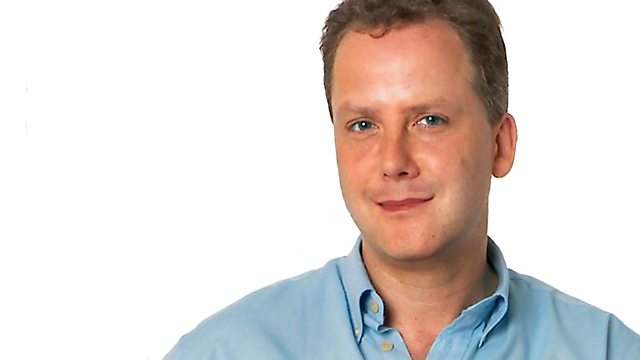 26/01/2009
Presented by Julian Worricker.
Concern is increasing that some motorists are exploiting the rules to stop parking authorities and police catching up with them for transport offences.
Comedian Steve Punt considers how the recession is being used as an excuse for all sorts of problems.
While parts of the gambling industry complain they're being hard-hit by the recession one woman tells us how easy it is to get hooked.
Public sector projects developed under Private Finance Initiatives are being delayed. We speak to Tim Pearson of the PPP forum and Professor Allyson Pollock.
The Society of London Theatres says attendances and box office takings hit their highest recorded levels in 2008. We speak to David Benedict, the theatre critic with the international entertainment magazine, Variety.
New rules which come into effect in April should make it easier for the 150,000 UK households which rely on Liquified Petroleum Gas for their heating to change their suppliers allowing meaningful competition for the first time.
An MP claims some retailers In England and Wales won't accept Scottish currency so has proposed a bill to ensure they do. So what is 'legal tender' anyway? David Mundell MP and Brian Capon: Assistant Director of the British Bankers' Association discuss.
Last on