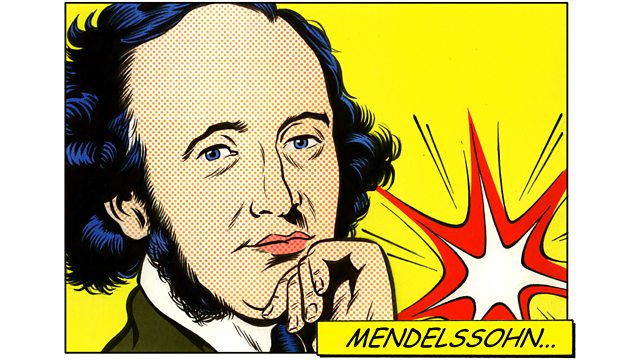 In the 1820s, the Mendelssohn household was a hive of conversational, intellectual and creative activity. Felix and his siblings, Fanny, Rebecka and Paul, shared a happy, magical childhood. Donald Macleod looks at the impact this closeness had on Felix Mendelssohn's compositions.
Part of Radio 3's Composers of the Year 2009 season.
Overture (A Midsummer Night's Dream)
Orchestra of the Eighteenth Century
Frans Bruggen (director)
Glossa GCD921101
CD1 t1
Fanny Mendelssohn: When I look into your eyes
Sophie Daneman (soprano)
Sarah Connolly (mezzo-soprano)
Eugene Asti (piano)
Hyperion CDA67388
CD1 t5
Neue Liebe/New Love
Barbara Bonney (soprano)
Geoffrey Parsons (piano)
Teldec 2292449462
CD1 t18
Songs without Words (excerpts)
Daniel Barenboim (piano)
Deutsche Grammophon 2531260
CD1 t 3 & 9: CD2 T6 and 10
Cello Sonata No 2
Steven Isserlis (cello)
Melvyn Tan (fortepiano)
RCA 09026625532
CD1 t15-18.
Last on
The absurdly talented Herr Mendelssohn
Diversity and Inclusion in Composition