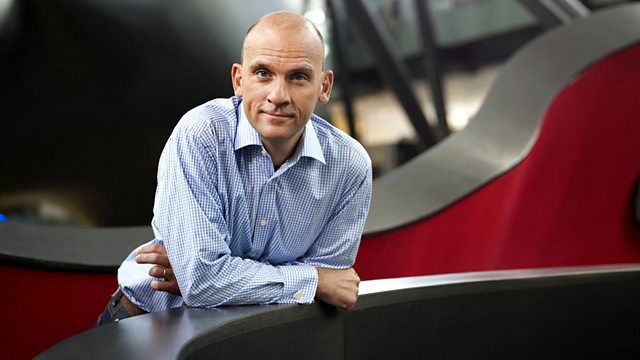 Steve Williamson, Roy Campbell, Roger Turner and Pat Thomas
Jez Nelson presents a concert by four pioneers of free jazz and improvisation. Saxophonist Steve Williamson, drummer Roger Turner, keyboard player Pat Thomas and trumpeter Roy Campbell play together for the first time as part of the 2008 London Jazz Festival.
Williamson, Turner and Thomas are stalwarts of the British avant-garde music scene, while Campbell is based in New York and has collaborated with David Murray, Sun Ra, Cecil Taylor and John Zorn.
PLAYLIST
Steve Williamson, Roy Campbell, Pat Thomas & Roger Turner
Presenter: Jez Nelson
Producer: Robert Abel
EXCERPT FROM MAUPIN/WILLIAMS, "MESSAGE TO PREZ" FROM STUDIO SESSION
Bennie Maupin – reeds
Buster Williams – double bass
CD TRACKS:
Artist Cuong Vu (Cuong Vu – trumpet, Stomu Takeishi – bass, electronics, Chris Speed – reeds, Ted Poor – drums)
Track Title Accelerated Thoughts
Composer Cuong Vu
Album Title Vu-Tet
Label artistShare
Cuong Vu tour dates
28 Feb The Rainbow, Digbeth, Birmingham 8.30pm
http://www.cuongvu.com/
Artist Gary Husband (Gary Husband – drums/piano/synthesiser, Richard Turner – trumpet/electronics, Julian Siegel – tenor/soprano saxophones, Michael Janisch – bass)
Track Title The Defender
Composer Gary Husband
Album Title Drive
Label Abstract Logix
Gary Husband tour dates
5-7 Feb Ronnie Scotts, Soho, London
http://www.myspace.com/garyhusband
TRIO VD LIVE AT LONDON JAZZ FESTIVAL, BBC INTRODUCING GIG
Line up:
Chris Sharkey – guitar
Christophe de Bezenac – alto saxophone
Chris Bussey – drums
Set List:
Medley of - Nails/To Whom?/Vohwee Dazatine
Trio vD tour dates
17 Feb The Vortex, Dalston, London 8.30pm
21 Mar The Sage, Gateshead 8.30pm
http://www.limaonline.org.uk/bands/triovd
MAUPIN/WILLIAMS STUDIO SESSION
Line up:
Bennie Maupin – reeds
Buster Williams – double bass
Set List:
Message to Prez
Inside the Room
Shoreditch
Expedition
http://www.benniemaupin.com/
http://www.busterwilliams.com/
CD TRACK
Artist Marc Ducret (Marc Ducret – guitar, Bruno Chevillon – bass, Eric Echampard – drums)
Track Title Untitled track 1
Composer Marc Ducret
Album Title Live 2
Marc Ducret tour dates
28 Feb The Vortex, Dalston, London
http://www.marcducret.com/
WILLIAMSON/CAMPBELL/THOMAS/TURNER LIVE RECORDING
Line-up:
Steve Williamson – tenor and soprano saxophone
Roy Campbell – flute, trumpet, flugel horn
Pat Thomas – keyboards
Roger Turner – drums
Set list:
Set 2
http://www.roycampbellmusic.com
Last on