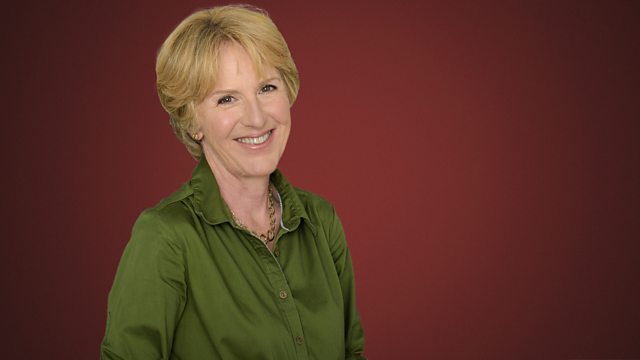 25/01/2009
With Susan Sharpe.
1.00am
Schubert, Franz (1797-1828): Winterreise (song-cycle), D911
Michael Schopper (bass)
Andreas Staier (fortepiano)
2.09am
Bach, Johann Sebastian (1685-1750): Partita No 4 in D for keyboard, BWV 828
Angela Hewitt (piano)
2.32am
Haydn, Joseph (1732-1809): String Quartet in D, Op 64, No 5 (The Lark)
Yggdrasil String Quartet
2.50am
Wassenaer, Unico Wilhelm van (1692-1766): Concerto No 6 in E flat
Combattimento Consort Amsterdam
Jan Willem de Vriend (conductor)
3.00am
Verdi, Giuseppe (1813-1901): Overture (Nabucco)
Bergen Philharmonic Orchestra
Alun Francis (conductor)
3.09am
Tchaikovsky, Pyotr Il'yich (1840-1893): Concerto in D for violin and orchestra, Op 35
Kathy Kang (violin)
Bergen Philharmonic Orchestra
Dmitri Kitaenko (conductor)
3.47am
Beethoven, Ludwig van (1770-1827): Symphony No 5 in C minor, Op 67
Bergen Philharmonic Orchestra
Simone Young (conductor)
4.21am
Haydn, Joseph (1732-1809): Piano Sonata in D
Bart van Oort (fortepiano)
4.35am
Traditional arr. Darko Petrinjak: Six Renaissance Dances
Zagreb Guitar Trio
4.46am
Pergolesi, Giovanni Battista (1710-1736): Concerto in B flat for violin, strings and continuo
Andras Keller (violin)
Concerto Koln
5.00am
Schubert, Franz (1797-1828): Overture in the Italian Style, D590
Saarbrucken Radio Symphony Orchestra
Marcello Viotti (conductor)
5.09am
Charpentier, Gabriel (b.1925): Mass I
Tudor Singers of Montreal
Patrick Wedd (director)
5.18am
Debussy, Claude (1862-1918): Prelude a l'apres-midi d'un faune
BBC Scottish Symphony Orchestra
Ilan Volkov (conductor)
5.29am
Mendelssohn, Fanny (1805-1847): Piano Sonata in C minor
Sylviane Deferne (piano)
5.44am
Bach, Carl Philipp Emanuel (1714-1788): 6 Sonatas for 2 flutes, 2 clarinets, 2 french horns and bassoon
Bratislava Chamber Harmony
6.03am
Heinichen, Johann David (1683-1729): Se mai, Tirsi, mio bene (Clori e Tirsi)
Nancy Argenta (soprano)
Nigel Short (countertenor)
Cappella Coloniensis
Hans-Martin Linde (conductor)
6.23am
Granados, Enrique (1867-1916): Valse poetico
Enrique Granados (piano roll)
6.34am
Bruch, Max (1838-1920): Concerto No 3 in D minor for violin and orchestra, Op 44
James Ehnes (violin)
Orchestre Symphonique de Montreal
Mario Bernardi (conductor).
Last on