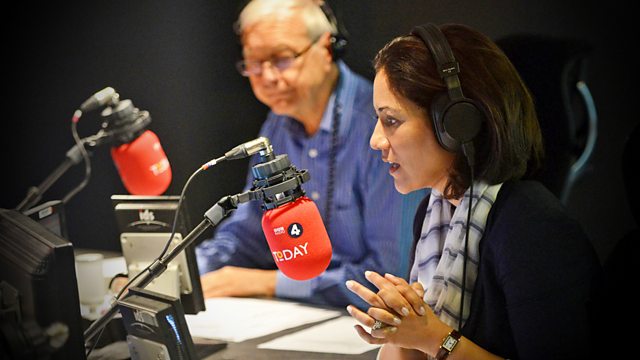 22/01/2009
Presented by Edward Stourton and Sarah Montague.
Gillian Tett of the Financial Times discusses comments by the head of the FSA, Lord Turner, about banking regulations.
Professors David Webb and Peter Rubin discuss if medical students are taught too little about medicines.
James Munro reports on the strict restrictions on athletes to stop drug use in Belgium.
Average temperatures in the Antarctic have been rising for the last 50 years, scientists have discovered. Science correspondent Tom Feilden explains.
Criminologist Dr Marian FitzGerald and Chief Constable Ian Johnston discuss flaws in crime statistics.
Simon Schama discusses why Barack Obama took the presidential oath for a second time.
Thought for the day with the Rev Angela Tilby.
Lord Patten warns that if President Obama is as multilateral as promised, life could become less comfortable for Europe.
Head of the FSA Lord Turner discusses whether parts of the regulatory system are 'seriously deficient'.
Prince Charles reads a poem to mark the 250th anniversary of the birth of Robert Burns.
James Reynolds joins Chinese migrants as they return for the Chinese New Year.
Rodney Bickerstaffe, formerly of public sector workers' union the NUPE, and Will Hutton, chief exec of the Work Foundation, remember the 'Winter of Discontent'.
Quentin Sommerville reports on death penalties given to those involved in China's milk scandal.
Lorna Gordon reports from the Highlands on a dramatic increase in the illegal harvesting of freshwater pearls.
Angus Stickler reports on accusations that millions of government records contain errors.
Scotland's wild red deer may be lost if they continue to breed with a foreign species, scientists warn. Helen Senn of the University of Edinburgh reports.
Last on