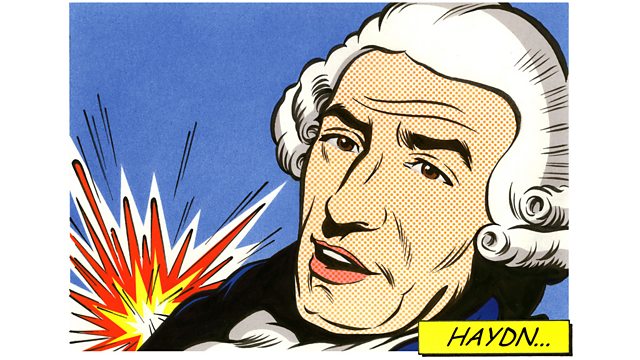 Donald Macleod tells the story of Haydn's trip to England, where he won the hearts of everyone from concert-going public to royalty - not to mention one or two ladies of a certain age.
Part of Radio 3's Composers of the Year 2009 season.
Sailor's Song
Elly Ameling (soprano)
Jorg Demus (piano)
Philips 4202172 T9
Symphony No 94 (Surprise)
Orchestra of the 18th Century
Frans Bruggen (conductor)
Philips 4685462 CD2 T1-4
String Quartet, Op 71, No 2
The Lindsays
ASV GLD4012 T5-8
O Tuneful Voice
Arleen Auger (soprano)
Walter Olbertz (piano)
Berlin Classics 0032172BC T13.
Last on