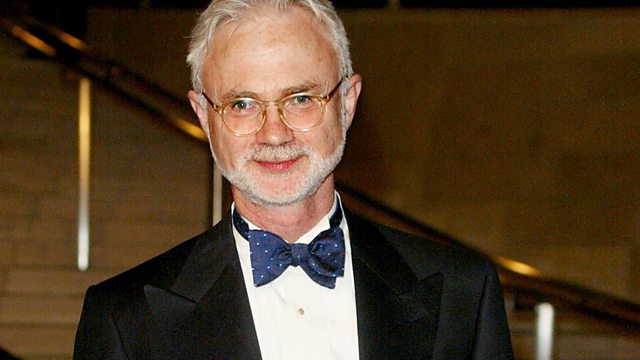 John Adams's Doctor Atomic
In a performance given in November 2008 at the Metropolitan Opera House, New York, Alan Gilbert conducts John Adams's opera, treating the subject of the atomic bomb, which is the latest in a series of works dealing with resonant moments in 20th-Century history.
Bass-baritone Gerald Finley portrays Robert J Oppenheimer, the highly cultivated scientific genius whose profound humanism is at odds with his role as the head of the project to create a weapon of unprecedented destructive force.
Presented by Margaret Juntwait.
Edward Teller ...... Richard Paul Fink (bass-baritone)
J Robert Oppenheimer ...... Gerald Finley (bass-baritone)
Robert Wilson ...... Thomas Glenn (tenor)
Kitty Oppenheimer ...... Sasha Cooke (mezzo-soprano)
General Leslie Groves ...... Eric Owens (bass)
Frank Hubbard ...... Earle Patriarco (baritone)
Captain James Nolan ...... Roger Honeywell (tenor)
Pasqualita ...... Meredith Arwady (mezzo-soprano)
Chorus and Orchestra of the Metropolitan Opera House, New York
Alan Gilbert (conductor).
Last on