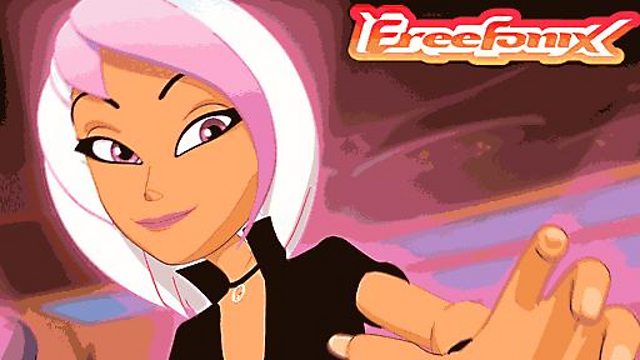 The New Guardian
3D animated music adventure series. Three teenage band mates inadvertently discover The Thirteenth Note, a musical energy force which brings them power and insight. Greedy media mogul Mya de Zia and her henchmen, the rival band 'Mantis', would just love to get their hands on it. Freefonix have to battle to protect the independent spirit of the 13th Note and the Freewave movement from the clutches of Mya corporation.
Mya orders Mantis to sabotage a Freefonix concert with a sonic scrambler. Trouble is, Mo has rigged the Bounce with sonic booby traps, making it impossible for Mantis to break into the club. Meanwhile, Snug Fitt introduces Freefonix to his sister Chandra, an insecure, under-confident teenager. BB becomes convinced Chandra is a sonic guardian and bets Freez and Mo one Chocko Ducko she can prove it.
But when Chandra learns about the bet, she mistakenly believes BB was just using her and, in an act of spite, agrees to help Mantis sabotage the Bounce. As the concert starts, Freefonix's music becomes scrambled, and Chandra realizes the error of her ways. She jumps in to help Freefonix, and everyone realizes she is a sonic guardian, but her powers only work when sound waves are scrambled!
Last on