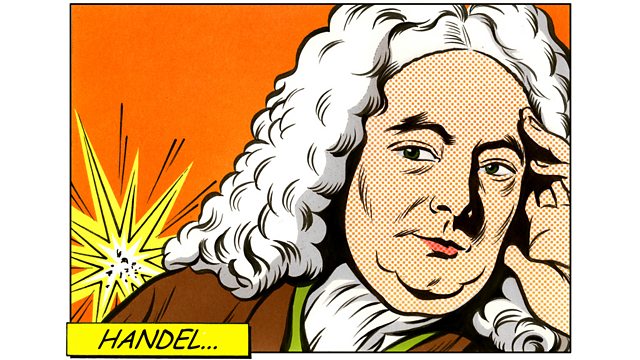 Donald Macleod explores John Mainwaring's 1760 biography of Handel, focusing on a golden decade of enduring oratorios that would seal his reputation, and gaining a rare insight into the composer's elusive personality.
Part of Radio 3's Composers of the Year 2009 season.
Infernal spirits (Saul)
Paul Agnew (tenor)
Gabrieli Players
Paul McCreesh (director)
Archiv 4745102, CD 3, track 2
All we like sheep (Messiah)
Gabrieli Consort and Players
Paul McCreesh (director)
Archiv 4534642, CD1, track 24
Organ concerto No 4 in F
Matthew Halls (organ)
Sonnerie
Monica Huggett (director)
Avie, AV2055 tracks 1-4
Judas Maccabeus (End of Act 3)
Lisa Saffer (soprano)
Patricia Spence (mezzo-soprano)
David Thomas (bass)
UC Berkeley Chamber Chorus
Philharmonia Baroque Orchestra
Nicholas McGegan (director)
Harmonia Mundi, HMU90707778 CD2 tracks 21-23
Music for the Royal Fireworks
Boston Baroque
Martin Pearlman (director)
Telarc CD80594, tracks 1-5.
Last on
More episodes
Next
You are at the last episode