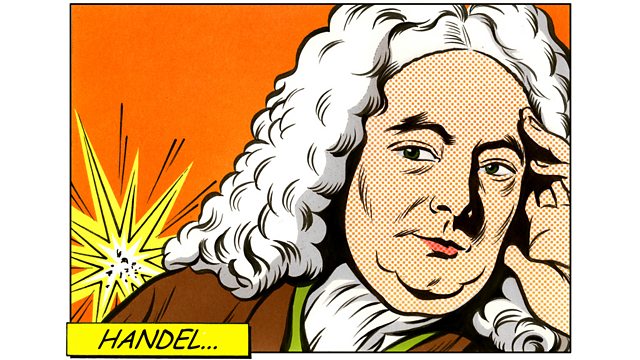 Donald Macleod explores John Mainwaring's 1760 biography of Handel, focusing on the composer's life in London during the 1720s and 30s, when he devoted most of his time to the challenging business of working in the opera scene. It required a robust ego, a shrewd business sense and a strong character.
Part of Radio 3's Composers of the Year 2009 season.
Scipione: Scoglio d'immota fronte
Sandrine Piau (soprano)
Les Talens Lyriques
Christophe Rousset (director)
Naive E8894, track 1
My heart is inditing
Choir of Westminster Abbey
The English Concert
Simon Preston (director)
Archiv 4100302
Parnasso in Festa (Opening of part 2)
Rebecca Outram, Carolyn Sampson (soprano)
Diana Moore (mezzo-soprano)
Ruth Clegg (alto)
The King's Consort
The Choir of the King's Consort
Matthew Halls (director)
Hyperion CDA 67701/2, CD1 Tracks 22-24
Israel in Egypt (End of part 2)
Taverner Choir and Players
Andrew Parrott (director)
Virgin Classics VMD5613502, CD1 tr 21-22, CD 2 tr 1-7.
Last on