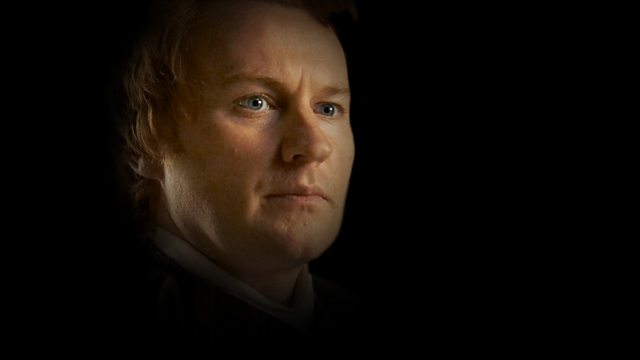 Blazing a trail in the field of neuroscience with her ground-breaking work in 'audio therapy', Professor Maggie Shaw tries to revive the victim of a dubious experiment.
Richard Vincent's tale is introduced by Mark Gatiss as sinister raconteur, The Man in Black.
Stars Emily Woof as Maggie Shaw, Trevor White as Tom Heartland, Gunnar Cauthery as Dr Oliver Penright, Jonathan Tafler as Sir Max Rencart and Donna Hughes as the Computer.
Horrifying series of tales from The Man in Black. You might meet him at a luggage carousel in an airport, or behind the desk at an employment agency or he might approach you in the corridor of a care home.
Wherever you encounter him, he's eager to pass on his stories. Stories to unsettle and horrify. Stories to haunt you.
Director: Jeremy Mortimer
Made for BBC Radio 7 and first broadcast in 2009.
Last on