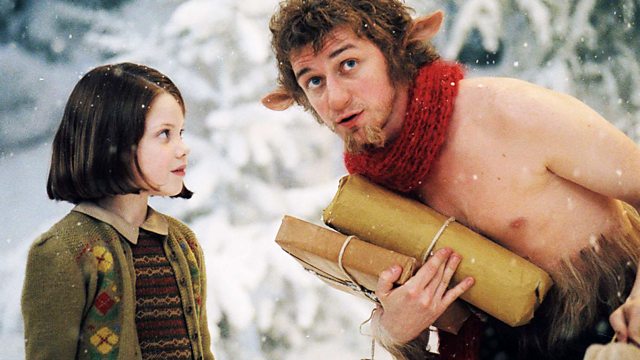 The Chronicles of Narnia: The Lion, the Witch and the Wardrobe
Enchanting children's fantasy, based on the classic novel by CS Lewis.
When young Second World War evacuee Lucy Pevensie hides in an old wardrobe during a game of hide-and-seek, she finds herself transported to the magical land of Narnia, locked in eternal winter by the evil White Witch.
Her siblings do not believe her when she tells them of this strange new world, but they are soon in Narnia themselves, fighting alongside the noble lion Aslan to defeat the witch and her mighty army.
Credits
| Role | Contributor |
| --- | --- |
| Lucy Pevensie | Georgie Henley |
| Edmund Pevensie | Skandar Keynes |
| Peter Pevensie | William Moseley |
| Susan Pevensie | Anna Popplewell |
| White Witch | Tilda Swinton |
| Mr Tumnus, the Faun | James McAvoy |
| Professor Kirke | Jim Broadbent |
| Ginarrbirk | Kiran Shah |
| Father Christmas | James Cosmo |
| Mrs Pevensie | Judy McIntosh |
| Mrs MacReady | Elizabeth Hawthorne |
| Oreius | Patrick Kake |
| Director | Andrew Adamson |
| Producer | Mark Johnson |
| Producer | Philip Steuer |
| Writer | CS Lewis |
| Writer | Andrew Adamson |
| Writer | Ann Peacock |
| Writer | Christopher Markus |