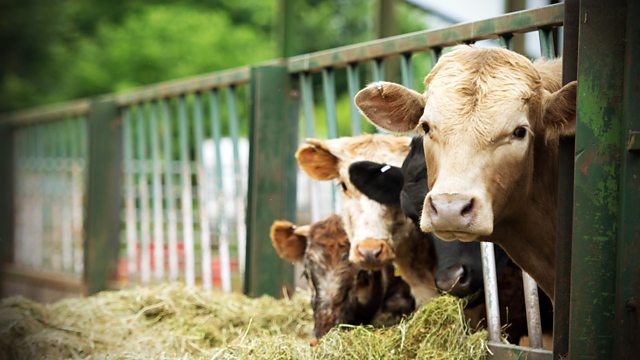 29/12/2008
Tom calls in on Jazzer at Home Farm. Jazzer asks him how the pantomime was. Tom says he fell asleep and missed it. He's finding it difficult having Mike staying. Hannah arrives, raving about the panto. Tom tells them to watch the pigs' weights. If they're overweight, feed costs are too high and Brian's unhappy.
Later, Hannah tells Jazzer she thinks the way they weigh pigs is inefficient. She's seen a different system on the internet. They could have a central weighing area, rather than carrying the weigher to each group of pigs. Jazzer's impressed. Why don't they give it a try?
Lynda receives a visit from Graham Ryder. He congratulates her on the pantomime, which he attended yesterday. However, he has concerns about the beanstalk. He's heard that it was the first time it didn't fall onto the audience. It could block fire exits. Lynda protests, but unless effective measures are taken to prevent an accident, Graham will report her to the authorities.
The village hall's filling up for the panto. Tom and Usha share the woes of having 'in-laws' visiting. Lynda asks Usha for her legal expertise after Graham's visit. Lynda says he'll be back tomorrow, and may stop the show.
Episode written by Caroline Harrington.
Last on