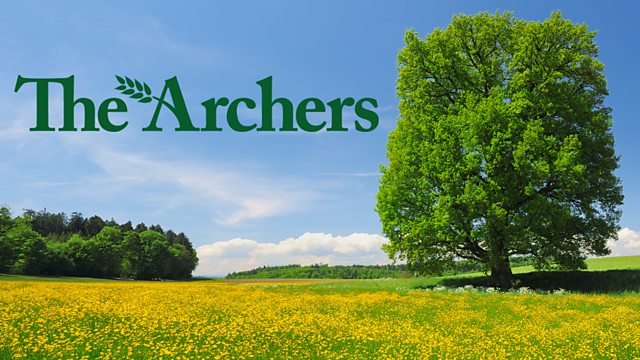 31/12/2008
David visits Shula at the Stables. He'll be at the tower later for ringing in the New Year, as Josh wants to take part. The simulator has made bell ringing cool! Later, Shula meets Neil at the church. It sounds like there'll be quite a crowd there tonight.
Will arrives at Nic's with a bottle of champagne. She's surprised he asked to come. He seemed so distant before Christmas, like he wanted to be just friends. He tells her he's realised he's over Emma. He hasn't stopped thinking about Nic. She says she's never stopped loving him.
Alan and Usha are at the vicarage. They feel guilty that Mabel will be alone for New Year's Eve, as they're off to the tower. But at least they'll get some time together, if not time alone. They arrive at the church. Usha tells Alan that 2008 has been the best year of her life.
The ringers ring out the old year, and Neil tolls midnight. They all cheer. Usha tells Neil she'd like a go with the simulator. Shula thinks this means she'll be redundant. Alan says this is nonsense. Bell-ringing's like rock and roll. New bands may come and go but the Rolling Stones go on forever.
Episode written by Caroline Harrington.
Last on
New Year's Day 2009
14:00