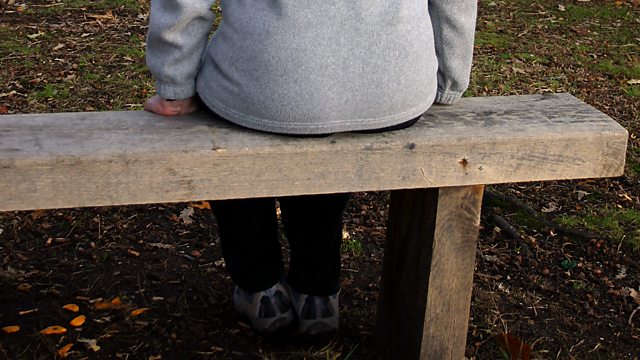 The Forgotten
Bee has been suffering alarming lapses of memory, losing time and numbers, and is forced to return home to live with her mother May and niece Thea. Desperate to understand Bee and what is happening to her May and Thea begin reading Bee's private notebooks, while Bee becomes increasingly frustrated with her inability to function in the world. There is something important she has forgotten.
And then one day, in the park, she meets a rather odd creature, known only as The Forgotten. A mysterious being, he declares to Bee that he is all the things she has forgotten, the memories and experiences she tries to piece together in understanding what is happening to her.
Taking her on a journey through her disparate memories we travel into Bee's increasingly isolated and solitary world, to explore where the mind might go when enslaved by a dementia that will not let it function meaningfully with the world, and to discover what secret it is that Bee has 'forgotten'.
Writer
Anne Devlin is an award-winning dramatist and screen writer. Her film and TV credits include 'Vigo', 'Titanic Town', 'The Venus de Milo Instead' 'Naming the Names' and dramatisations of 'Wuthering Heights' and 'The Rainbow', while her stage plays include 'After Easter', 'Heartlanders' and 'Ourselves Alone'. Anne adapted some of her screenplays for radio 'After Easter' (1997), 'Naming The Names' (1986) and 'The Long March' (1986).
All other parts were performed by members of the cast.
'The Forgotten' was written by Anne Devlin and directed in Belfast by Heather Larmour.
Last on
Credits
| Role | Contributor |
| --- | --- |
| Bee | Ger Ryan |
| The Forgotten | George Harris |
| Thea | Gemma Reeves |
| Anthony | Sean Campion |
| Examiner | Peter Ballance |
| And May | Stella McCusker |
| Mary Russell | Fo Cullen |
| Doctor | Kieran Lagan |
| Director | Heather Larmour |