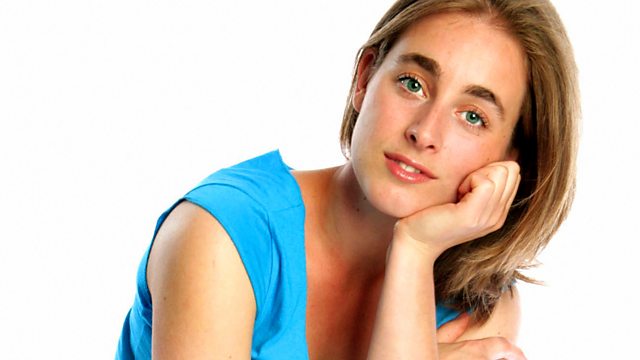 23/12/2008
With Sara Mohr-Pietsch.
07:03
J Strauss II: Kunstlerleben - waltz
Hollywood Bowl Symphony Orchestra
Felix Slatkin (conductor)
ROY 6462 T8
07:10
Mozart: Andante in F major, K.616
Quintett Chantily
HANSSLER PH09002 T1
07:17
Handel: Rejoice Greatly (Messiah, Part 1)
Sandrine Piau (soprano)
Les Arts Florissants
William Christie (director)
HMU 901498.99 CD1 T13
07:22
Chopin: Ballade No.3 in A-flat major, Op.47
Murray Perahia (piano)
SONY SK 64 399 T3
07:32
Christopher Brown: The Song of the Rose
BBC Singers
David Hill (director)
BBC Recording
Alan Smith: There is no Rose
Soprano soloist: Margaret Feaviour
BBC Singers
David Hill (director)
BBC Recording
07:38
Anon (Publ. John Walsh): Reading's Ground
Emma Murphy (recorder)
David Miller (baroque guitar)
Steven Devine (harpsichord)
SIGNUM SIGCD125 T1
07:44
Dvorak: Polonaise in E flat major
Prague Symphony Orchestra
Jiri Belohlavek (conductor)
SUPRAPHON 11 0664-2 T2
07:51
Mendelssohn: String Symphony No.10 in B minor
Concerto Koln
WARNER 2564 69857-3 T9
08:04
Bach: Prelude (English Suite No.3 in G minor, BWV.808)
Andras Schiff (piano)
DECCA 421 6402 CD1 T8
08:09
Tchaikovsky, arr. Marriner: Andante cantabile (String Quartet No.1 in D major, Op.11)
Academy of St Martin-in-the-Fields
Neville Marriner (director)
EMI 228375-2 T2
08:15
Carl Hohne: Slavonic Fantasy
Hakan Hardenberger (trumpet)
Roland Pontinenn (piano)
DECCA 475 9126 CD4 T1
08:23
Vivaldi: Concerto in C major, RV.399
Christophe Coin (cello)
Il Giardino Armonico
Giovanni Antonini (director)
NAIVE OP 30457 T13-15
08:32
Beethoven: Coriolan Overture, Op.62
Anima Eterna
Jos van Immerseel (director)
ZIGZAG 080402.6 CD2 T5
08:40
Merula: Hor ch'e tempo di dormire (Canzonetta Spirituale sopra alla nanna)
Monteserrat Figueras (soprano)
Andrew Lawrence-King (harp)
Rolf Lislevand (vihuela)
Jordi Savall (viola da gamba)
ALIA VOX AVSA 9862 T5
08:49
Stenhammar: Fantasy, Op.11 No.1
Martin Sturfalt (piano)
HYPERION CDA 67689 T10
08:54
Schubert: String Trio in B-flat major, D471
The Raphael Ensemble
HYPERION CDH55305 T1
09:08
Stravinsky: Pulcinella Suite (Sinfonia, Sereanata and Scherzino - Allegro - Andantino)
Israel Philharmonic Orchestra
Leonard Bernstein (conductor)
DG 415 127-2 T8-10
09:18
Handel: Disserratevi, o porte d'Averno (Oratorio per la Resurrezione di Nostro Signor Gesu Cristo)
Cecilia Bartoli (soprano)
Les Musiciens du Louvre
Marc Minkowski (director)
DECCA 475 6924 T14
09:23
Schumann: Fantasiestucke, Op.73
Michael Collins (clarinet)
Kathryn Stott (piano)
EMI CDC 754412-2 T1-3
09:34
Trad: God Rest you merry, Gentlemen
Hertfordshire Chorus
David Temple (conductor)
Malcolm Hicks (organ)
HCCD 00030 T11
09:37
Keith Jarrett: Koln, January 24, 1975 (Part IIc)
Keith Jarrett (piano)
ECM 810 067-2 T4
09:43
Suk, rev. Musil: Fantastic scherzo, Op.25
Czech Philharmonic Orchestra
Charles Mackerras (conductor)
DECCA 475 7061 CD1 T11
09:59
Jewish Sacred Song (Hannukah): Maoz Tsour
Amsterdam Synagogue
Hans Bloemendal (director)
PHILIPS 462 061-2 T19.
Last on