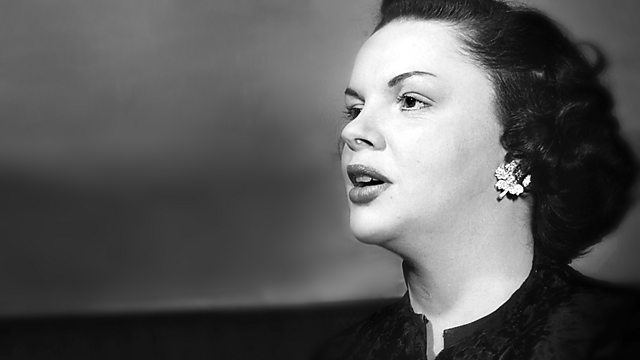 Have Yourself a Merry Little Christmas
Tamsin Grieg reads from Susie Boyt's tribute to her screen idol Judy Garland. Interweaving her childhood memories of Judy with parallels from her own rather unconventional family life, including her father Lucien Freud's move from Berlin under the Nazis to postwar London, Susie explains how Judy helped her to escape the 'hellish bits of the everyday'.
Susie remembers her fabulous 'Judy-like' family Christmases and her many attempts to emulate her heroine on stage.
Last on