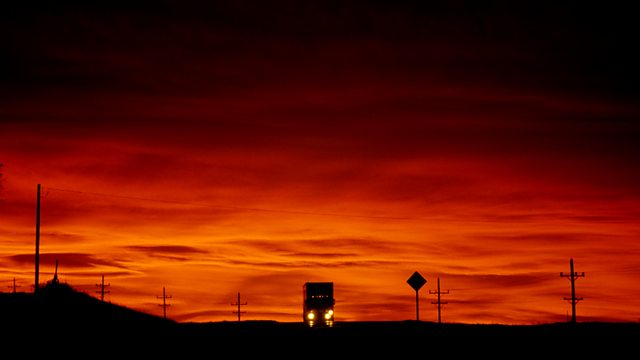 16/12/2008
With Jonathan Swain.
1.01am
Brahms, Johannes (1833-1897): Sextet for strings No 2 in G, Op 36
Oslo Chamber Soloists
1.41am
Svedsen, Johan (1840-1911): Octet in A for strings, Op 3
Atle Sponberg, Joakim Svenheden (violins)
Aida-Carmen Soanea (viola)
Adrian Brendel (cello)
Vertavo String Quartet
2.19am
Poulenc, Francis (1899-1963): Quatre motets pour le temps de Noel
Talinn Music High School Chamber Choir
Evi Eespere (director)
2.29am
Busoni, Ferrucio (1866-1924): Suite No 2 for orchestra, Op 34a
Finnish Radio Symphony Orchestra
Esa-Pekka Salonen (conductor)
2.57am
Brahms, Johannes (1833-1897): Violin Sonata No 2 in A
Valdis Zarins (violin)
Ieva Zarina (piano)
3.17am
Jenkins, John (1592-1678): Galliard
Concordia
Mark Levy (conductor)
3.20am
Martland, Steve (b.1959): Three Carols
BBC Singers
Stephen Cleobury (conductor)
3.31am
Elgar, Edward (1857-1934): Variations on an Original Theme (Enigma), Op 36
Royal Philharmonic Orchestra
Gennadi Rozhdestvensky (conductor)
4.05am
Vivaldi, Antonio (1678-1741): Sonata a quattro in C for two oboes, bassoon and continuo
Ensemble Zefiro
4.17am
Gabrieli, Giovanni (c.1553-1612): Exaudi me, for 12-part triple chorus, continuo and four trombones
Lars Baunkilde (violone)
Soren Christian Vestergaard (organ)
Danish National Radio Chorus
Copenhagen Cornetts and Sackbutts
Bo Holten (conductor)
4.23am
Stravinsky, Igor (1882-1971): 8 Instrumental miniatures for 15 instruments
Canadian Chamber Ensemble
Raffi Armenian (conductor)
4.31am
Strauss, Richard (1864-1949): Horn Concerto No 1 in E flat
Bostjan Lipovsek (french horn)
Slovenian Radio and Television Symphony Orchestra
David de Villiers (conductor)
4.48am
Liszt, Franz (1811-1886): Mephisto Waltz No 1, S514
Yuri Boukoff (piano)
5.00am
Handel, Georg Frideric (1685-1759): Sonata in E minor, HWV379
Sonora Hungarica Consort
5.09am
Nielsen, Carl (1865-1931), arr. Dyrst: Hjemlige jul (Christmas at home)
Fionian Chamber Choir
Alice Granum (director)
5.12am
Bach, Johann Sebastian (1685-1750): Sinfonia (Christmas Oratorio, BWV248)
Norwegian Radio Orchestra
Kjetil Haugsand (conductor)
5.18am
Bach, Johann Sebastian (1685-1750): Sonata in C for organ, BWV529
Juliusz Gembalski (organ)
5.33am
Beethoven, Ludwig van (1770-1827): Overture (Konig Stefan, Op 117)
Toronto Symphony Orchestra
Andrew Davis (conductor)
5.41am
Mozart, Wolfgang Amadeus (1756-1791): Quartet in A for flute and strings, K298
Joanna G'froerer (flute)
Martin Beaver (violin)
Pinchas Zukerman (viola)
Amanda Forsyth (cello)
5.53am
Jadin, Hyacinthe (1776-1800): Sonata No 1 in E flat, Op 3
Patrick Cohen (fortepiano)
6.12am
Dubois, Pierre Max (1930-1995): Quartet for flutes
Valentinas Kazlauskas, Lina Baublyte, Albertas Stupakas, Giedrius Gelgoras (flutes)
6.20am
Ravel, Maurice (1875-1937): La valse for two pianos
Ouellet-Murray Duo:
Claire Ouellet, Sandra Murray (pianos)
6.32am
Chausson, Ernest (1855-1899): Poeme de l'amour et de la mer, Op 19 (version for voice and orchestra)
Maria Oran (soprano)
Residentie Orchestra The Hague
Hans Vonk (conductor).
Last on