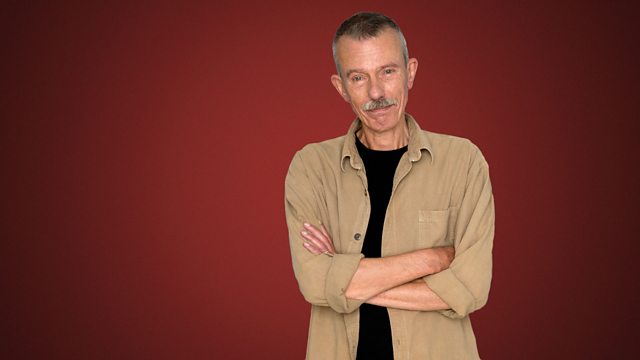 14/12/2008
With Jonathan Swain.
1.01am
Lyadov, Antoly Konstantinovich (1855-1914): Barcarolle in F sharp for piano, Op 44; Five Preludes, Op 44
1.11am
Medtner, Nikolai (1879-1951): Skazi (Fairy Tales)
1.34am
Mussorgsky, Modest (1839-1881): A Night on the Bare Mountain (arr. for piano by C Tchernov)
1.43am
Mussorgsky: Pictures at an Exhibition
2.13am
Rachmaninov, Sergei (1873-1943): 13 Preludes for piano, Op 32 (Nos 4 and 6)
Boris Bererezovsky (piano)
2.20am
Dvorak, Antonin (1841-1904): Cello Concerto in B minor, Op 104
Truls Mork (cello)
Oslo Philharmonic Orchestra
Andre Previn (conductor)
3.01am
Gautier d'Espinal (c.1215-1272): Puis que en moi a recouvre seignorie
Lucidarium
3.07am
Mozart, Wolfgang Amadeus (1756-1791), compl. Sussmayr: Requiem in D minor, K626
Carolyn Sampson (soprano)
Ingeborg Danz (mezzo-soprano)
Mark Padmore (tenor)
Alfred Reiter (bass)
Collegium Vocale Ghent
Orchestre des Champs-Elysees
Philippe Herreweghe (conductor)
3.54am
Haydn, Joseph (1732-1809): Trio in F for keyboard and strings, H XV 4
Moscow Trio
4.06am
Bach, Johann Sebastian (1685-1750): Pastorella in F, BWV 590
Hans van Nieuwkoop (organ)
4.18am
Kutev, Filip (1903-1982): Pastoral for flute and orchestra
Lidia Oshavkova (flute)
Bulgarian National Radio Symphony Orchestra
Dimitar Manolov (conductor)
4.29am
Dvorak, Antonin (1841-1904): Slavonic Dance No 11 in F, Op 72
Bergen Philharmonic Orchestra
Juanjo Mena (conductor)
4.33am
Martinu, Bohuslav (1890-1959): String Sextet, H224
Wiener Streichsextet
4.51am
Turina, Joaquin (1882-1949): Rapsodia sinfonica for piano and string orchestra, Op 66
Angela Cheng (piano)
Calgary Philharmonic Orchestra
Hans Graf (conductor)
5.00am
Berlioz, Hector (1803-1869): Overture (Beatrice et Benedict, Op 27)
Oslo Philharmonic Orchestra
Jukka-Pekka Saraste (conductor)
5.08am
Tallis, Thomas (c.1505-1585): Spem in alium for 40 voices
BBC Singers
Stephen Cleobury (conductor)
5.17am
Handel, George Frideric (1685-1759): Sonata in C minor for oboe and continuo, Op 1 No 8
Louise Pellerin (oboe)
Dom Andre Laberge (organ)
5.24am
Mozart, Wolfgang Amadeus (1756-1791), arr. Grieg: Sonata in C for piano, K545
Julie Adam, Daniel Herscovitch (pianos)
5.33am
Horovitz, Joseph (b.1926): Music Hall Suite
Slovene Brass Quintet
5.44am
Schumann, Robert (1810-1856): Marchenbilder for viola and piano, Op 113
Pinchas Zukerman (viola)
Marc Neikrug (piano)
6.00am
Prokofiev, Sergei (1891-1953): Cinderella's Waltz (Zolushka/Cinderella Suite No 1, Op 107)
BBC Philharmonic
Vassily Sinaisky (conductor)
6.06am
Wagner, Richard (1813-1883), arr. Felix Mottl: Funf Lieder von Mathilde von Wesendonck
Yvonne Minton (mezzo-soprano)
Netherlands Radio Philharmonic Orchestra
Kurt Masur (conductor)
6.25am
Szymanowski, Karol (1882-1937): Polish Dances
Jerzy Godziszewski (piano)
6.34am
Mozart, Wolfgang Amadeus (1756-1791): Rivolgete a lui lo sguardo (Cosi fan tutte)
Russell Braun (baritone)
Canadian Opera Company Orchestra
Richard Bradshaw (conductor)
6.40am
Bach, Carl Philipp Emanuel (1714-1788): Concerto in A for flute and strings, Wq 168
Robert Aitken (flute)
CBC Vancouver Orchestra
Mario Bernardi (conductor).
Last on