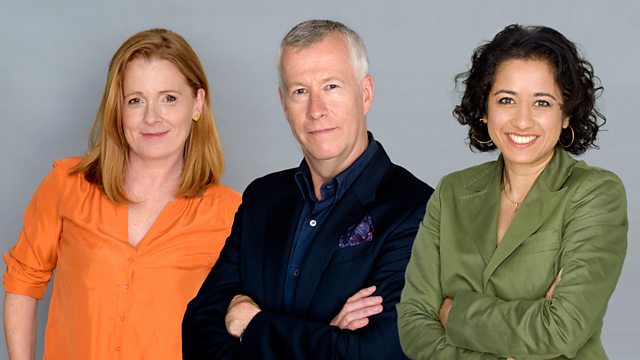 16/12/2008
The British actress Kate Winslet had her place in Hollywood's A-list confirmed last week when she received two Golden Globe nominations for her performances in two new films due out in the UK in January. In The Reader and Revolutionary Road - the latter directed by her husband Sam Mendes - Winslet plays highly-charged and demanding roles which she discusses with Mark Lawson, as well as the issue of wanting to be home to put her young kids to bed.
Hugo Young was one of the UK's leading liberal journalists for over 20 years and regularly met with the key political figures of the 80s and 90s. Arthur Schlesinger was an American historian and social critic who served as special assistant and 'court historian' to President John F Kennedy from 1961 to 1963. Both men have recently had their diaries posthumously published, bringing various 'off the record' conversations with political sources into the public domain. Mark Lawson is joined by Ion Trewin, editor of The Hugo Young Papers, and former Tory MP Edwina Currie to discuss the implications of political journals where the private and 'off the record' comes under the public gaze.
A new British film comedy A Bunch of Amateurs opens this week, with Burt Reynolds playing a washed-up Hollywood action star who finds himself playing the title role in a production of King Lear with an am-dram group in a Suffolk village. It's the latest in a long line of movies about actors putting on a Shakespeare play. Daniel Rosenthal, author of the BFI Screen Guide to 100 Shakespeare Films, trawls the archives consider a genre with enduring global appeal.
Last on