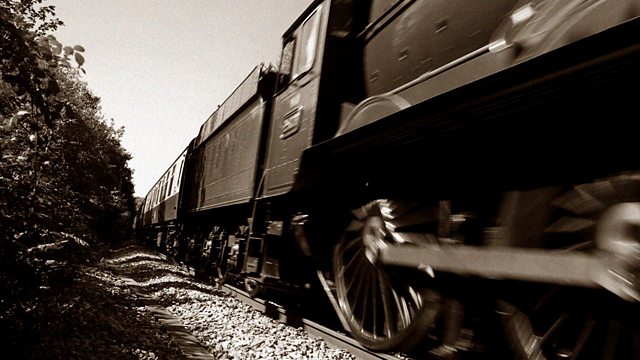 The Affair of the Birmingham Bank
Can daring Edwardian sleuth, Thorpe Hazell manage to foil a gold bullion train robbery?
Benedict Cumberbatch reads Victor Lorenzo Whitechurch's tales about the speciality detective who uses his locomotive expertise to solve the audacious and ingenious crimes plaguing the Edwardian railways.
Eccentric Thorpe Hazell is in many ways a man before his time: a vegetarian and health fanatic using his encyclopaedic railway knowledge to tackle Britain's most ingenious smugglings, thefts, kidnaps and murders. A man of independent means, he thrives on working to his own whims - and operating outside the law when it suits him.
English reverend, railway enthusiast and popular mystery writer (1868 - 1933) - Victor Lorenzo Whitechurch's immaculate plots were much admired by Dorothy L Sayers and Ellery Queen. He was one of the first authors to submit his stories to Scotland Yard so they could vet his police procedures.
Adapted and produced by Fiona Kelcher.
Made for BBC Radio 4 Extra and first broadcast in 2008.
Last on