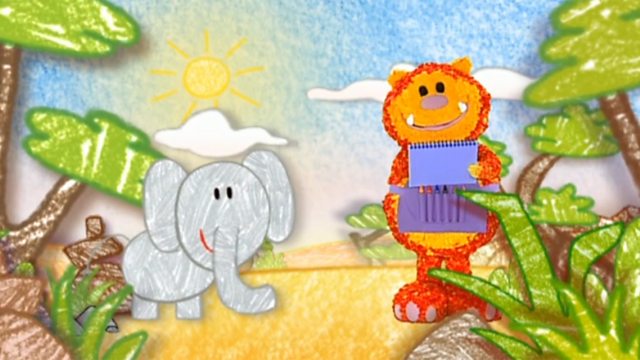 An t-Ailbhean (The Elephant)
Series about a monster who can make her drawings real.
Sgrìobag draws an elephant called Anna, who makes the loudest trumpet sound in the jungle. The other jungle creatures are annoyed they never get a moment's peace with Anna honking all the time. Struggling to find a way to keep Anna's trunk quiet, Sgrìobag gets a clue from her Squiggle Pad - they should form a band and join in with Anna's trumpeting.
Last on