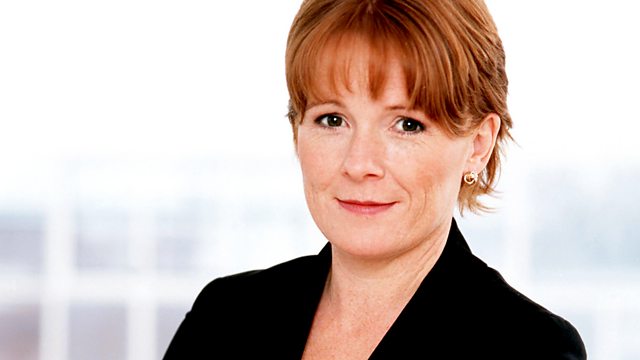 11/12/2008
Kirsty Lang and writer & academic Jerry Brotton review Michael Grandage's new production of Twelfth Night, which stars Derek Jacobi as Malvolio, with Victoria Hamilton as cross-dressing Viola.
Simon Tofield is a hand-drawn animator, who has worked with BAFTA and Oscar award-winning teams for 11 years. Recently he shot to online fame through three short films about his charismatic and beloved cat. Following over 18 million hits on his "Simon's Cat" YouTube channel, the RSPCA commissioned a film to promote their Pet Obesity campaign over the Christmas period. Simon still uses elements from his flip book days in his work, and talks about how his celebrated pet cats contribute when he's at work.
Writer and journalist Christina Hardyment selects this year's audio books for Christmas.
William Burroughs was one of the more infamous figures to emerge from the beat generation of writers and artists. His novels have had a lasting influence on popular culture, with much of his work characterised by the 'cut up' technique first pioneered by Brion Gysin. The Royal Academy's GSK Contemporary season includes an exhibition of Burroughs' art work and work inspired by him, including a short film by Malcolm McLaren. Kirsty Lang discusses Burroughs' life and work with McLaren, his close friend José Ferez and Royal Academy curator David Thorp.
Last on