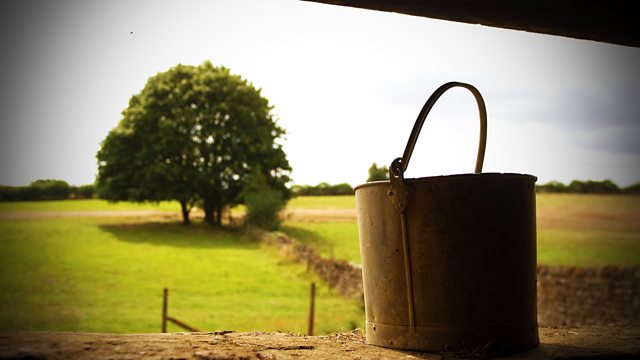 09/12/2008
Eddie is rehearsing the Dame's lines for the panto whilst milking, much to Ruth's amusement. Eddie was amused by David shouting through Kenton's letterbox. Ruth wonders what she's going to get David for their wedding anniversary. She leaves to ring Alistair about an ill cow.
Alistair is on his way to a Gamblers Anonymous meeting and spies Kenton looking surprisingly well outside Jaxx. Kenton tries to ask him about his meeting but Alistair is interrupted by Ruth's phone call.
At Keeper's Cottage, Joe receives a Christmas card from Mildred but it doesn't cheer him up. He hopes she's well enough to enjoy Christmas.
Kenton arrives home to find Ruth waiting. He admits he feels better but doesn't think he needs to go to the rehearsals. However when he finds out Eddie is filling in for Mike he decides to start attending from now on.
Alistair congratulates Ryan for doing so well at the GA meeting. When they come out, Alistair finds his car has been towed away. Ryan gives him a lift home but Alistair asks to be dropped nearby, so Shula won't see. Ryan's impressed with the village, and Alistair's house. They agree they'll catch up at the next meeting.
Episode written by Tim Stimpson.
Last on